You are getting ready to start your seeds.
Or you might be making your wish list of seeds to buy… 3 sources to buy your vegetable seeds.
…but you're not sure how many can fit into a container.
That's exactly what some of you told me that you were going through.
You don't want to have a tray filled with 30 nicely labeled kale seedlings and only three containers to put them in.
That would be a waste of your time and money.
To help you out, I created a simple to follow chart.
Know how many plants per container
From the survey you filled out a few weeks ago, I took the vegetables that you said you wanted to grow and noted approximately how many of that plant can fit into a 12″ container.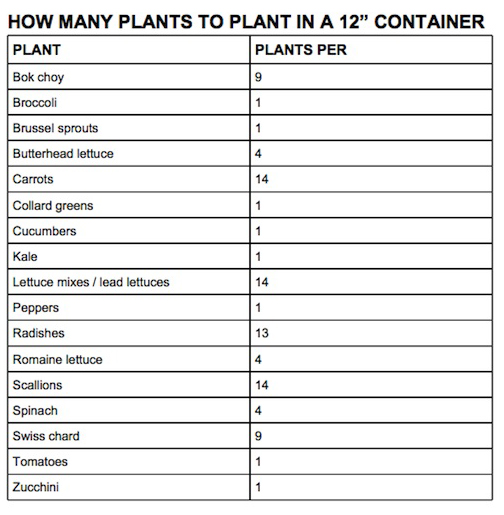 Now you can know how many seeds to start or plants to buy in seconds.
I chose 12″ because that's the same size as the 5-gallon containers used to make self-watering containers.
This doesn't necessarily mean the highest yield, it's just the approximate amount of plants per container.
Your Turn
Did this information change how many plants you planned on having? After you downloaded the chart, in the comments below let me know how many containers you will have in this year and what you will grow in them.
Photo courtesy of MissMessie on Flickr.