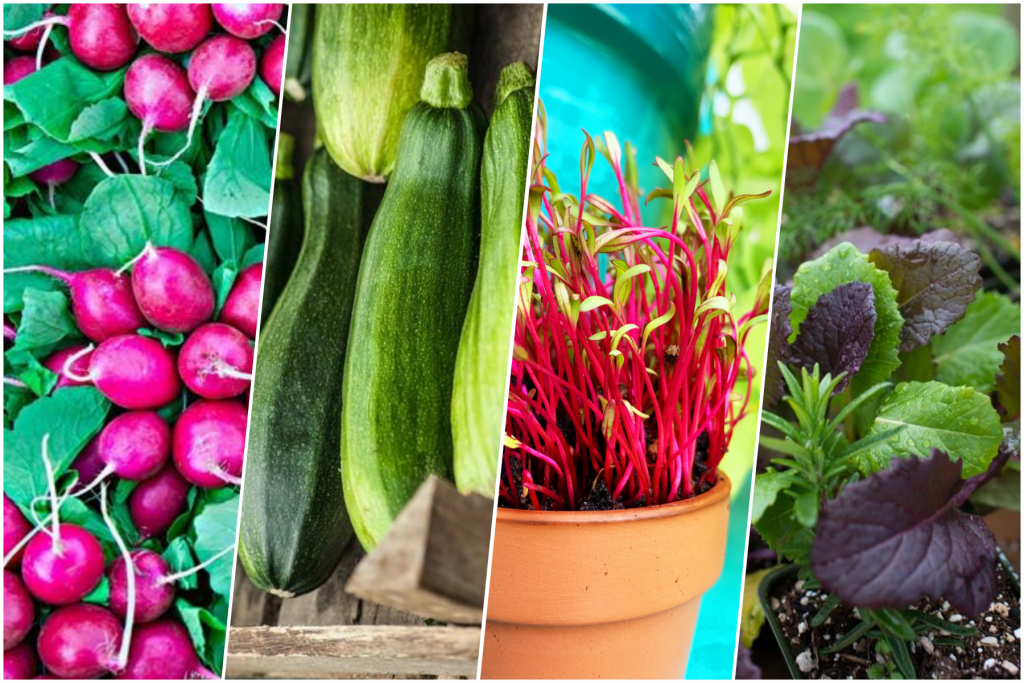 Don't let space or time hold you back from growing your own food! There are plenty of things you can plant in your garden, windowsill or tiny patio that will produce in less than 45 days. In some cases, you can even enjoy homegrown food in less than 1 week! Here are our top selections if you're short on time & space in the garden.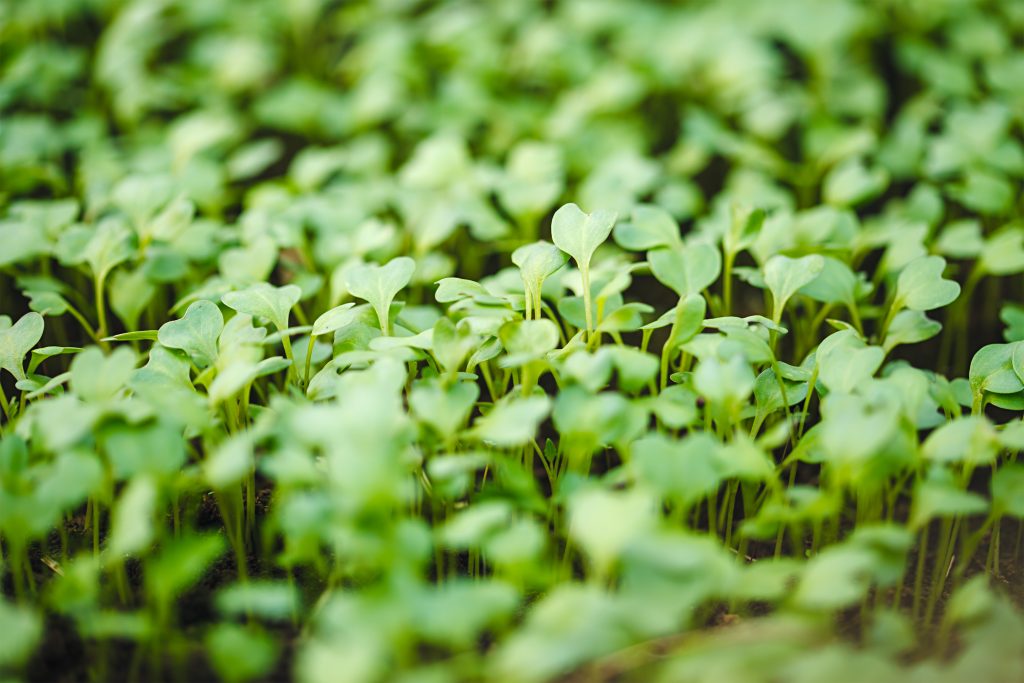 Sprouts / Microgreens – Ready to eat in 3 days to 2 weeks
Each and every living seed will grow into a plant. It's when that seed begins to grow (germinate) that we call the beginning growth stage of the plant a "sprout". They are a convenient way to have fresh vegetables for salads, or otherwise, in any season and can be germinated at home or produced industrially. Sprouts are said to be rich in digestible energy, vitamins, minerals, amino acids, proteins, and phytochemicals! See MORE Sprout/Microgreen Varieties, here! 
Swiss Chard – Ready to eat in about 5 weeks
Chard is a leafy green vegetable often used in Mediterranean cooking. Fresh young chard can be used raw in salads. Mature chard leaves and stalks are typically cooked or sauteed; their bitterness fades with cooking, leaving a refined flavor which is more delicate than that of cooked spinach. See MORE Swiss Chard Varieties, here!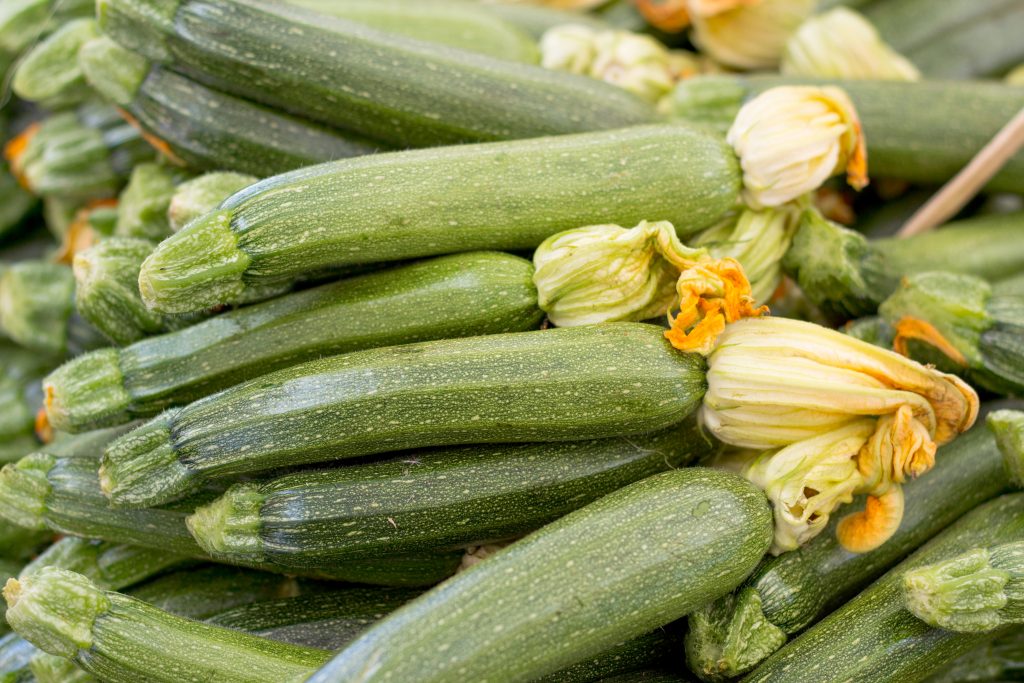 Zucchini Squash – Ready to eat in about 6 weeks
Though considered a vegetable in cooking, botanically speaking, squash is a fruit (being the receptacle for the plant's seeds). Squash can be served fresh (in salads) and cooked (squash stuffed with meat, fried squash, baked squash). See MORE Squash Varieties, here!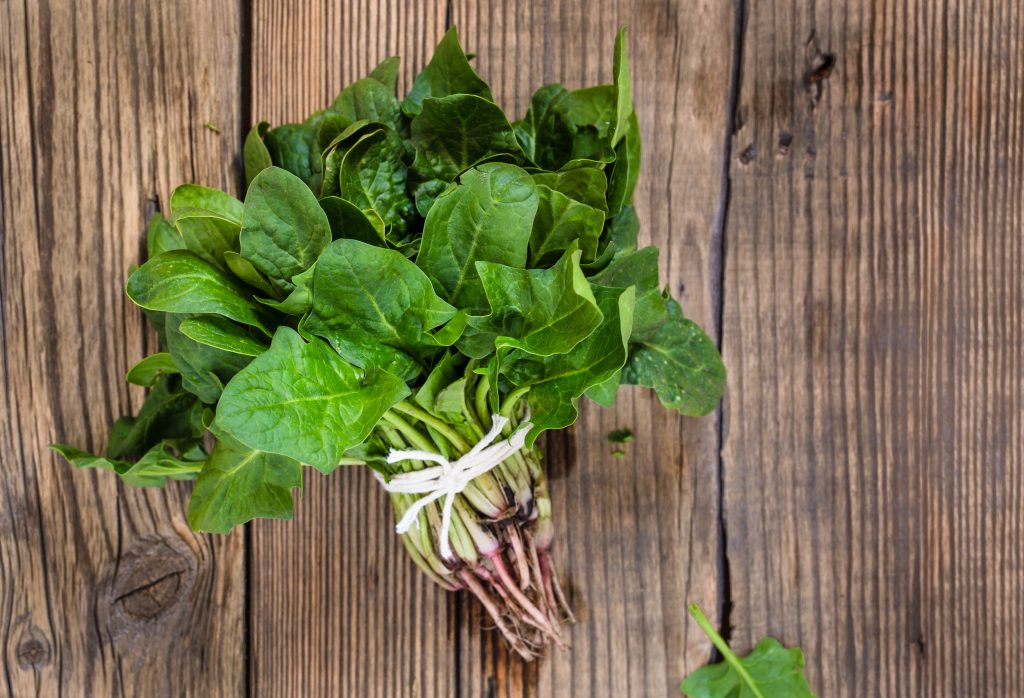 Spinach – Ready to eat in about 5 weeks
Spinach can grow anywhere there is at least a month and a half of cool growing weather. Spinach is a cool-season crop, hardy to frosts and light freezes. In rows 12 inches apart, space seedlings 3 inches apart. After thinning, cover the plants with row covers to keep the pests away.  (Soak seeds overnight before planting because it germinates slowly.) See MORE Spinach varieties, here!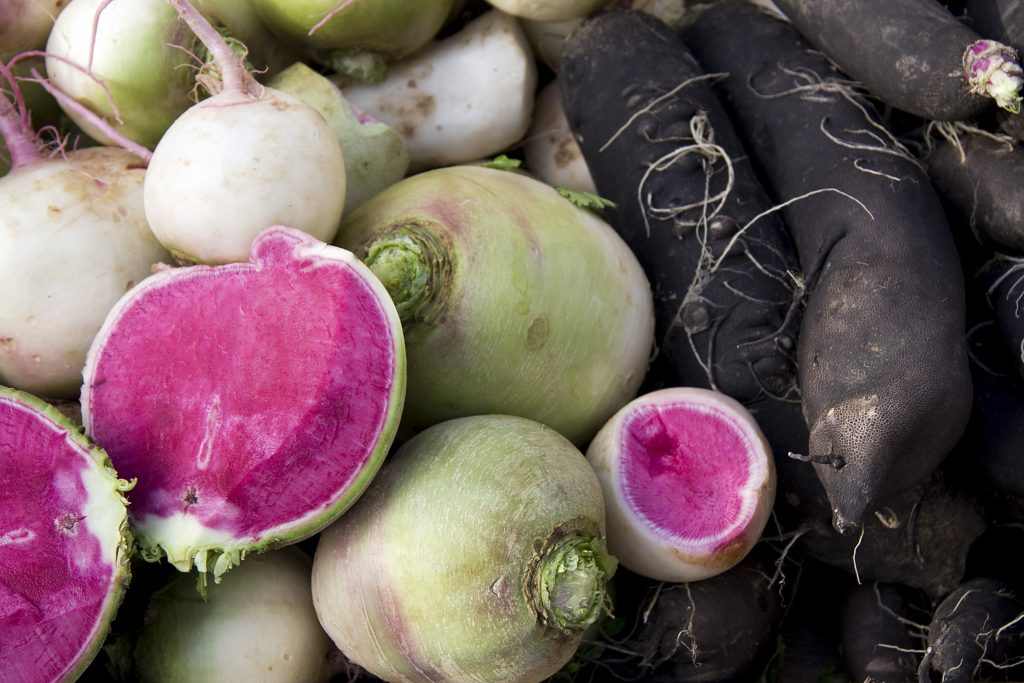 Radishes – Ready to eat in 4 weeks
Radishes are a fast-growing, cool-season crop that can be harvested in as little as twenty days.  Eaten raw they can be whole, sliced, diced, or grated. You can also cook and pickle them. Most of them are typically eaten fresh and make a good addition to a salad or a substitute to pepper on a sandwich. See MORE Radish varieties, here!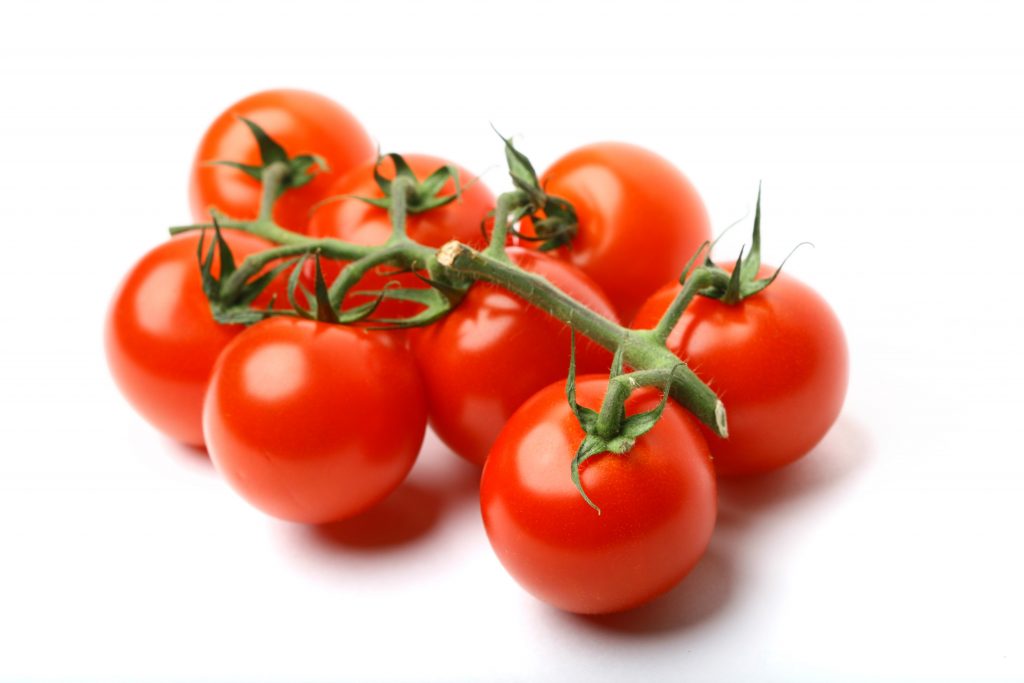 Tiny Tim Tomatoes – Ready to eat in about 6-8 weeks
The Tiny Tim tomato plant is a dwarf type plant produces excellent yields of ¾" – 1″  bright red cherry tomatoes. They are perfect for patio gardens. Grows well in pots, containers, and windowsill gardens. See MORE Tomato varieties, here!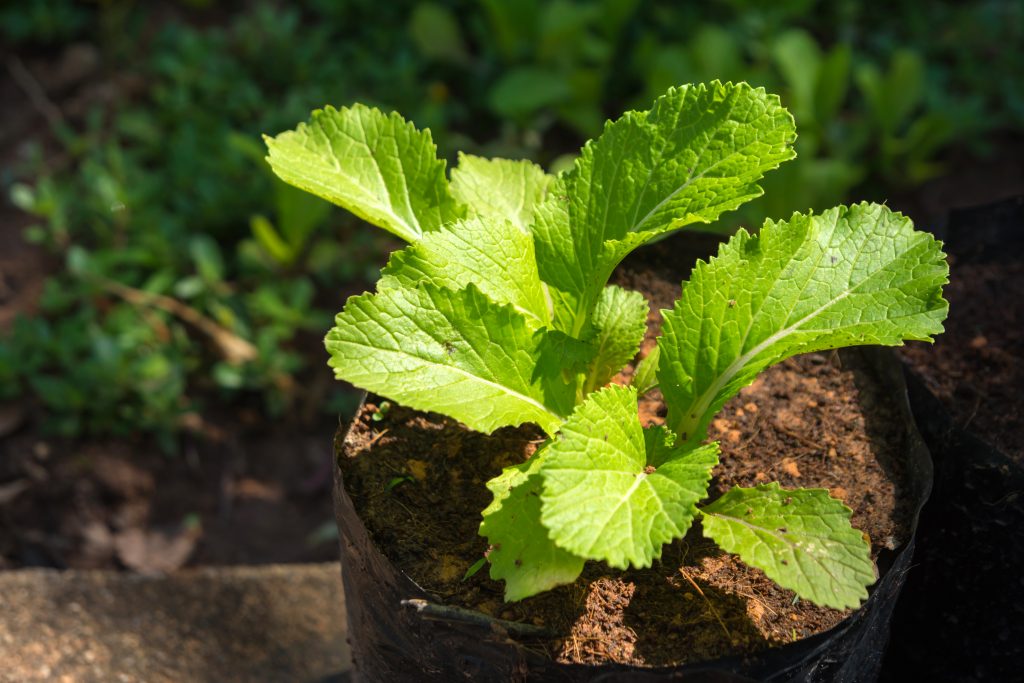 Mustard Greens – Ready to eat in about 6 weeks
Growing mustards are a quick and easy crop to grow in your home garden.  They are a spicy green, which will quickly become one of your favorite crops. When growing from seed, start them outdoors 3 weeks before the last frost. For a more steady harvest, plant seeds about every 3 weeks or every month to give you a successive harvest. Mustard greens prefer cooler weather, so plant late in the summer for a fall harvest, or very early in spring before the summer heat sets in. See MORE Mustard varieties, here!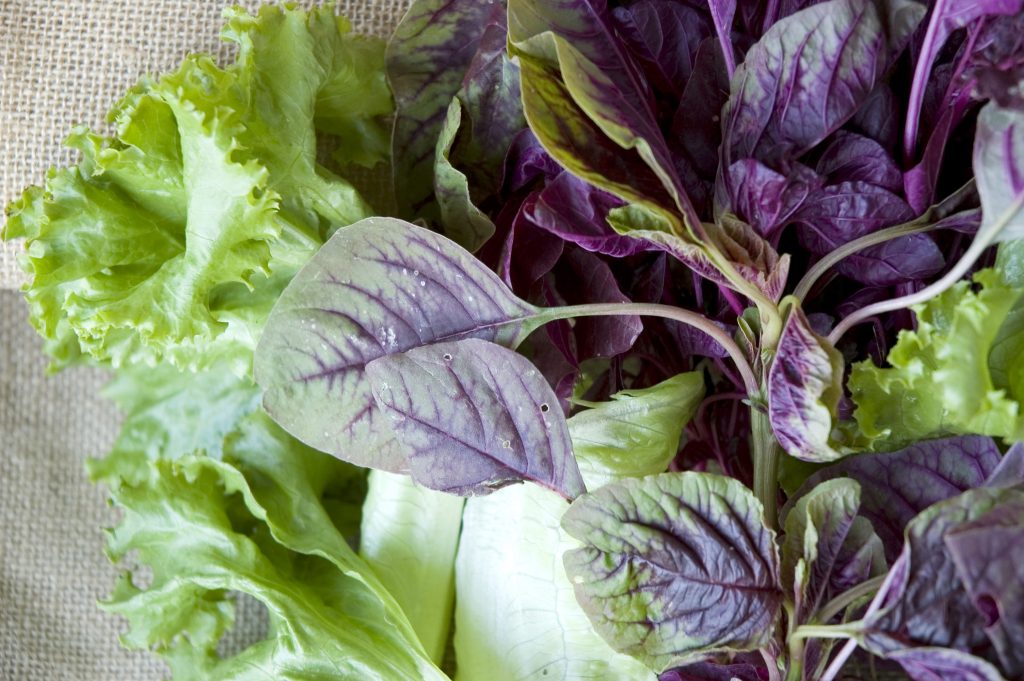 Lettuce – Ready to eat in as little as 6-8 weeks
Seed should be sown thinly in rows 1 foot apart; for leaf types, thin plants to 2-3 inches apart, then thin again by pulling every other plant when half-grown. This will encourage thickly developed plants. For head types, space rows 18 inches apart, plants 8-10 inches apart. Closer spacing results in smaller heads, which may be preferable for small families. Specialty growers are spacing lettuce very close for selling baby lettuces, a rapidly growing produce market. See MORE Lettuce varieties, here!