How would you quickly describe yourself?
My wife Karen and I live in Chicago and love organic gardening. We started with a small vegetable garden many years ago, but over time it expanded to take over most of the backyard. Now we're growing in the front yard too. During the summer and early fall, we don't buy any vegetables from the store and buy very little fruit as well. We also use cold frames and hoop houses to extend the growing season, so we always have some fresh food to harvest, even in the winter.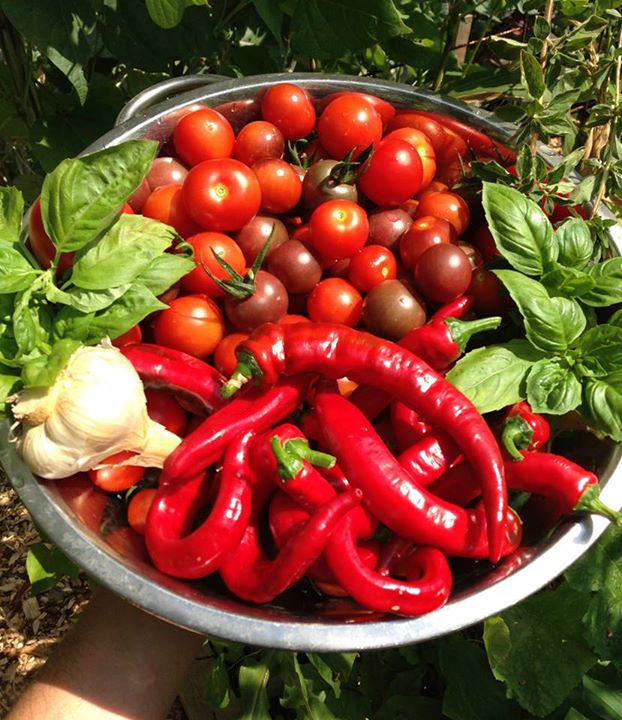 How did you get started with your One Yard Revolution YouTube channel and Facebook page?  
I started my YouTube gardening channel and Facebook page in hopes of promoting a low cost, low effort, sustainable approach to organic gardening that relies minimally on store-bought products.  There has been huge a proliferation of organic gardening products in recent years. If you believe the marketing, you could easily get the impression that growing your own food requires a wide array of costly fertilizers and amendments that need to be applied year after year.
Our approach improves soil fertility with compost and mulch from free local resources like autumn leaves, grass clippings, wood chips, and used coffee grounds. We also plant a nitrogen fixing cover crop in late summer. We don't use any store-bought fertilizers, and we get excellent results. Soil testing has proven that our approach provides more than enough organic matter and nutrients.
I'm passionate about this approach, first of all, because it works very well. But, more importantly, I think all the marketing creates false barriers. It creates financial barriers for those who don't have the financial resources. It creates access barriers for those who don't have access to the products. I want to advocate an approach that has few, if any, barriers.
There are also environmental issues with many organic products. For example, rock dust and rock phosphate are mined resources. Bat habitats are disrupted when bat guano is collected, and harvesting kelp from the ocean disrupts a very fragile ecosystem. Using free local resources, on the other hand, actually improves the environment by building soil fertility with material that otherwise may end up in a landfill.
I hope to advocate an environmentally friendly approach that anyone can use to grow healthy food no matter where you live and no matter how much money you have.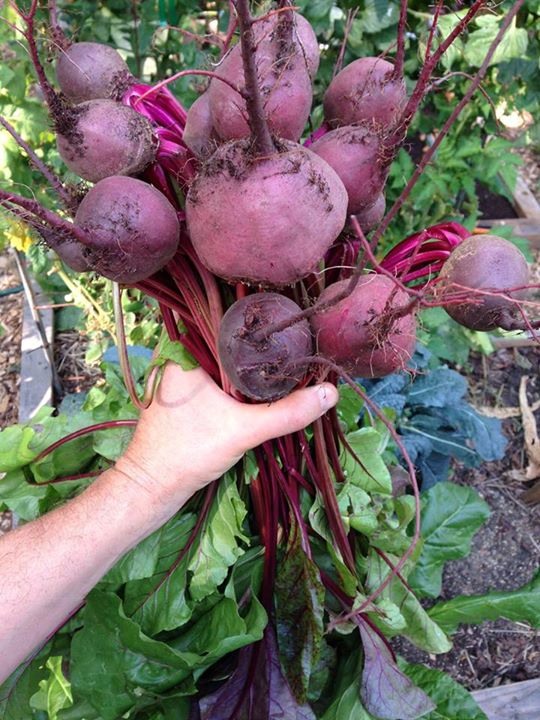 Did you start your YouTube channel when you started your transition to live this life style?  
In my case, the lifestyle definitely came first. I've had a vegetable garden nearly all my life, but I didn't start my YouTube channel until the spring of 2013.
Have you always been growing your own food?  If not, what sparked your passion?  
Both of my parents grew up on dairy farms in Pennsylvania, where they produced most of their own food, including vegetables. Though my father wanted to remain on the farm, my grandfather was all too aware of the economic challenges faced by small family farms and insisted my father learn a new trade and find work elsewhere.
When my parents moved to a small town to start their family, they took a little bit of the farm with them by always planting a vegetable garden. Though my approach is somewhat different than that of my parents, I learned a lot of what I know today from my experiences in our family's vegetable garden.
My wife Karen also grew up with a garden, so it was almost inevitable that we would start our own when we bought our home 25 years ago.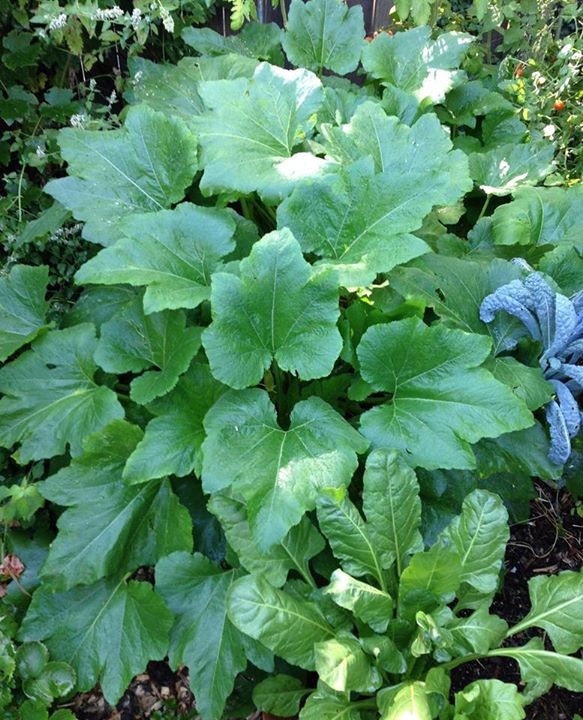 Have you ever made mistakes or failed doing something?  How did you overcome any obstacles?  
Sure, I make mistakes all the time, but I just learn from them and move on. One great thing about growing your own food is that it's a lifelong learning experience. No matter how much you learn, it's still just the tip of the iceberg. This makes gardening both challenging and endlessly fascinating.
Have you ever dealt with a person who disregards your lifestyle?  
Not really. I'm a vegetarian, and sometimes get teased about that, but I don't take it to heart and it's usually in good fun. As far as my YouTube channel goes, I've found that the overwhelming majority of people who leave comments are very kind, positive, and supportive. I think this says a lot about the online gardening community.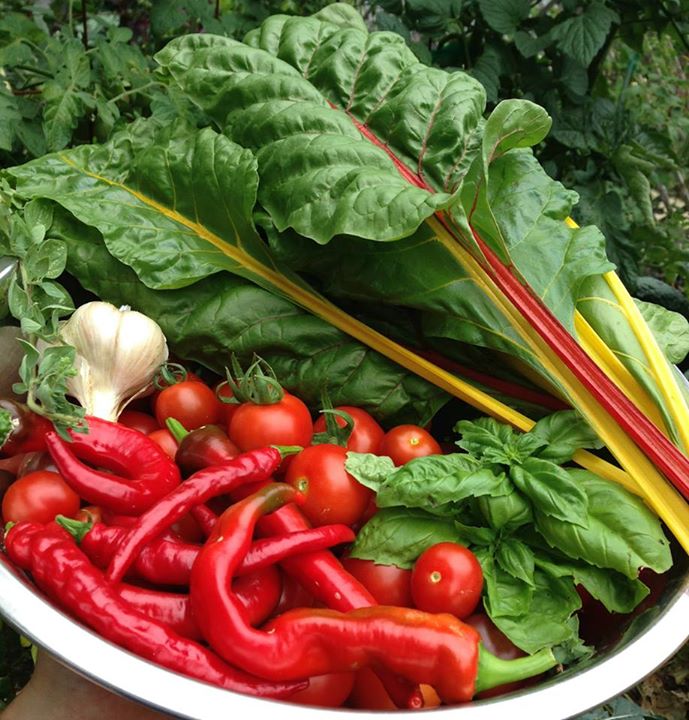 What are some of your greatest rewards with a lifestyle such as the one you live?
To me, gardening is a form of meditation. It helps me relax and keeps me grounded and connected to nature, despite the fact I live in a heavy populated urban area. It's also something my wife and I enjoy doing together, which is great for our relationship. And because we rely on free local resources and nitrogen fixing cover crops to improve soil fertility, our gardening costs are very low and we save a lot of money on groceries. Of course, the flavor and nutritional value of homegrown produce simply can't be beat.
What are some of the things you would like to have other people understand about living a healthier and self-sufficient lifestyle?
For someone new to gardening, the idea of growing more of your own food might seem like a daunting task. As I mentioned earlier, there are so many gardening products and practices marketed to consumers that it's easy to get the impression that starting a new garden is very expensive, time consuming, and complicated. I'd like people to know that, while some products can be helpful, most are not needed and many are of questionable value. You can improve soil fertility with homemade compost and mulch from free local resources. You can fix nitrogen in the soil by growing inexpensive nitrogen fixing cover crops. You can all but eliminate weeding by using mulch. Simply put, my message is that you can grow a lot of food on a little land using sustainable organic practices without spending a lot of money or working very hard. This is the message I try to communicate in my videos, and I share specific strategies on how to make it a reality.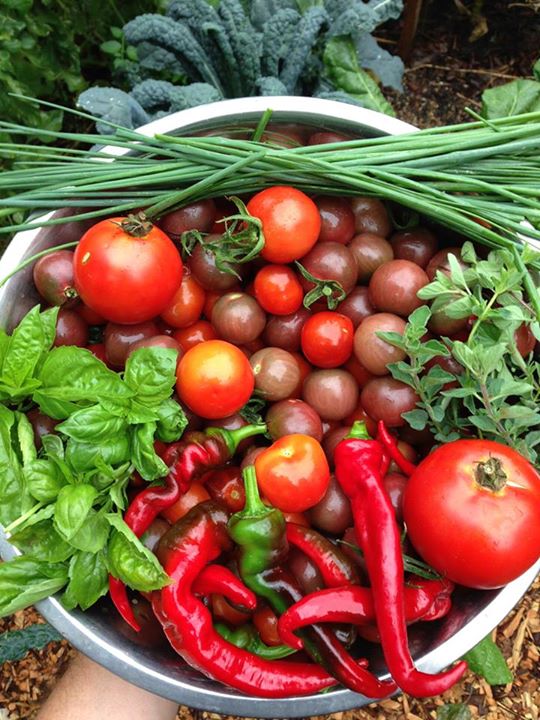 What are your favorite plants to grow in the garden?
That's a tough one to answer, because we grow a wide variety of crops and love them all. Given our goal of working less and growing more, though, I have to say that I really enjoy growing edible perennials like strawberries, blackberries, blueberries, sorrel, Good King Henry, and sun-chokes. They come back year and year with very little effort on our part. Of course, you have to love annuals too. Our garden wouldn't be the same without tomatoes, peppers, potatoes, kale, and squash. Like I said; it's really hard to pick favorites.