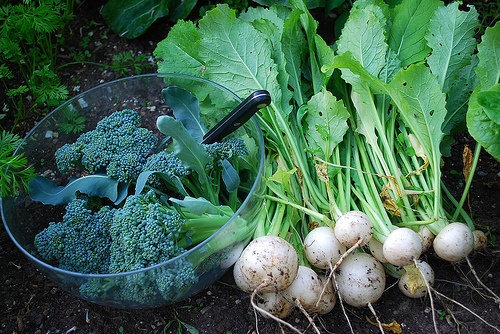 Summer is gone and September is upon us.
You think you missed your chance to start your garden and will start it next year…
…That's just a lame excuse though.
You've made dozens of excuses why you can't start. I'm sick of them and you should be too.
It's not too late to start your garden!
That's true for most of you in the United States.
Yes, your options are limited, but you can still start something.
It's all about getting over the excuses and starting. You've made enough excuses that have kept you from starting.
Now is the perfect time to begin.
What can you grow?
Here is a list of veggies you can plant this month:
Beet
Broccoli
Cabbage
Carrot
Cauliflower
Cilantro
Collard Greens
Dill
Endive
Kale
Lettuce
Radish
Spinach
Swiss Chard
Turnip
Spinach is one variety that can be planted all over the country … so channel that inner-Popeye of yours, get over your excuses for not starting, and get that spinach planted!
Where can I buy seeds?
Check out: SeedsNow.com for NON-GMO seeds. Use promo code: URBAN10 and get 10% off your order.
They have a Seed Finder Tool that makes it really easy to find seeds that grow in your zone. You can even find seeds that grow in containers, tower gardens, raised beds, and seeds that can tolerate cold temps.
UOG on Facebook:
Come check out the Urban Organic Gardener Facebook page for more tips, tricks, and pics.