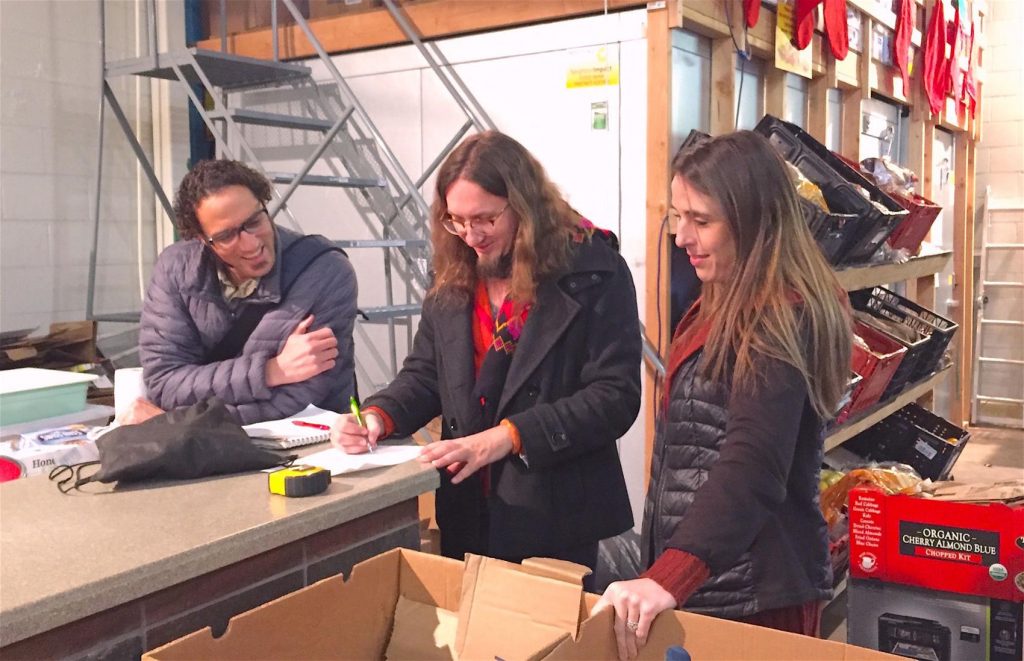 A new nonprofit organization in Bend that focuses on urban gardening is partnering with The Giving Plate to build a garden inside the food pantry. Growing vegetables directly in the food pantry would be a first for Central Oregon.
The new organization, Around the Bend Farms, plans to build a hydroponic garden, which creates a controlled environment to grow vegetables indoors without soil. It will allow The Giving Plate to offer fresh vegetables on-site and year-round, said Ranae Staley, executive director at The Giving Plate.
"It's a farm-to-table right inside our facility," Staley said.
Plants grown in hydroponic gardens grow in water, not soil. Nutrients are dissolved in the water, which allows the plants to grow much faster. Among their advantages: Plants can be grown indoors, year-round and more of them can be put in a given area than a traditional soil garden. And there's no weeding.
The Giving Plate and Around the Bend Farms are trying to raise $15,000 to design and build the indoor garden. So far, the organizations are $11,000 away from their goal.
READ THE FULL ARTICLE: https://www.bendbulletin.com/localstate/bend-food-pantry-creates-its-own-indoor-garden/article_290061d2-2839-11ea-a617-df1993c5596c.html