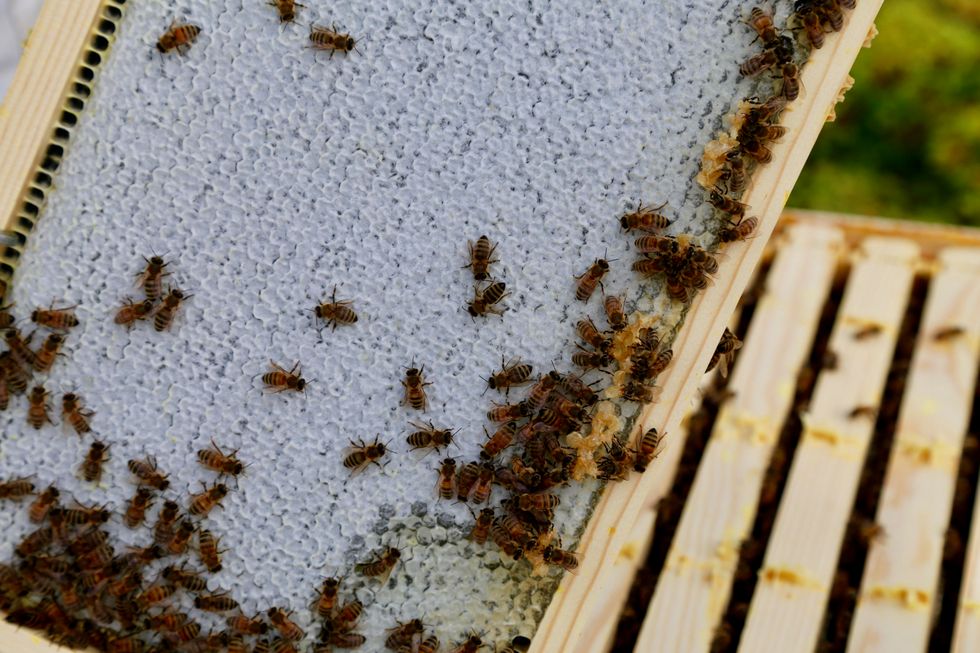 DETROIT — Timothy Paule Jackson's affinity for bees began in 2016.
In the midst of a bad cold, he discovered "the power of raw honey" and became infatuated.
Jackson, formerly a self-employed entrepreneur in commercial photography and advertising, and his partner, Nicole Lindsey — both 35-year-old lifetime Detroiters — saw opportunity in Detroit's tens of thousands of vacant lots.
"We were born and raised in Detroit … so we see (vacant lots) everywhere we go," Jackson told EHN.
The couple made a pitch to a local micro-crowdfunding campaign, earning $1,600 that led to the purchase of a land plot and three beehives in 2017—and thus began Detroit Hives.
And they're not alone—across Detroit, unused space is being used for urban gardening, farms and, increasingly, bees. As bees decline around the world, urban entrepreneurs like Jackson are trying to fill the void. Detroit Hives is one of the city's two major beekeeping nonprofits, combining to operate nearly 200 hives in the metro area.
READ THE FULL ARTICLE: https://www.ehn.org/detroit-urban-beekeeping–2641553348.html?rebelltitem=7#rebelltitem7