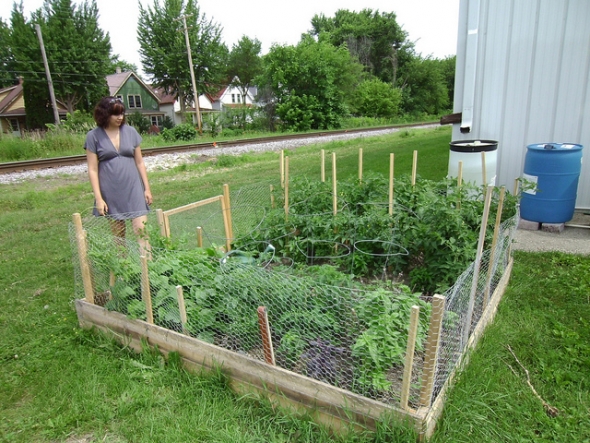 Limited space is no reason to keep you from having the garden of your dreams.
From vertical gardens to mason jar and container gardens, with a little creativity you can utilize your space to effectively grow plants, no matter the limitations, said Kevin Espiritu, founder of Epic Gardening and author of the new book, "Field Guide to Urban Gardening: How to Grow Plants, No Matter Where You Live."
Espiritu's interest in gardening came on a whim, and when his first foray ended in a cucumber failure, he quickly realized there was limited easily digestible information on where he went wrong.
"There's some statistic where like 40 percent of first-time gardeners don't ever garden a second year, and that to me is just a bit sad," he said.
Espiritu broke his book down into three main sections to get you started on an urban garden.
Green Thumb Basics: the foundational concepts of gardening like how does a plant use water and light? Where should your garden be located?
Growing Methods: there are six different growing methods within the section that give the best growing options, depending on your set up. For example, raised bed gardening, balcony gardening and indoor gardening.
Troubleshooting: this tackles some of the most common things you may run into that could hinder your progress as a gardener — like pests, diseases or watering mistakes.
LEARN MORE: https://www.wpr.org/5-tips-start-urban-garden