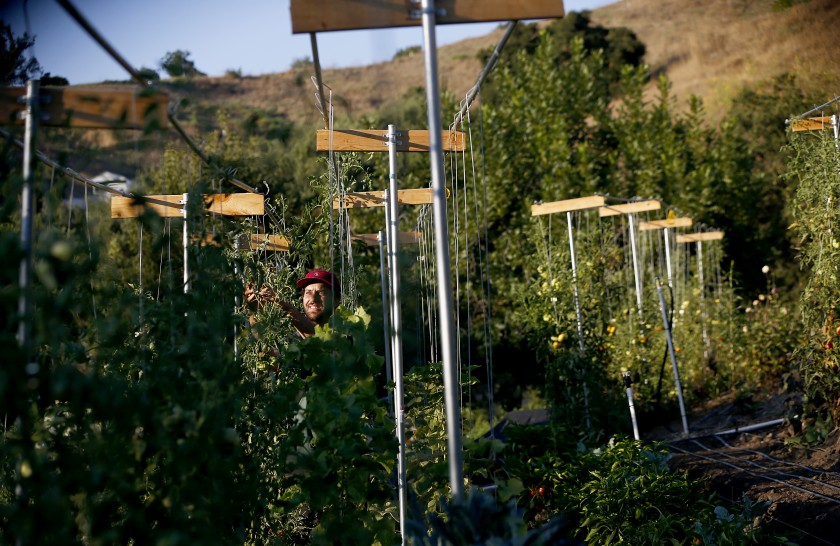 Finding the Avenue 33 Farm is a serious challenge. Plug the address into GPS and you end up on a steep residential street packed with older, neatly landscaped homes. To the west, downtown L.A. fills the horizon and, to the south, your destination looks like a modest home with a slightly scruffy front yard and a long, sloping driveway that ends with a carport.
How can this be the site of a farm?
The answer lies above, an arduous climb up the hill behind the home of farmers Ali Greer and Eric Tomassini, past the covered patio, with the new walk-in refrigerator Tomassini built the week before, past barrels of rainwater and flats of seedlings waiting to be planted, up another set of stairs to an acre-wide sprawl of flowers, tomatoes, peppers and lettuce basking in the sun.
READ THE FULL STORY https://www.latimes.com/lifestyle/story/2019-10-10/avenue33-urban-farm-grows-in-los-angeles