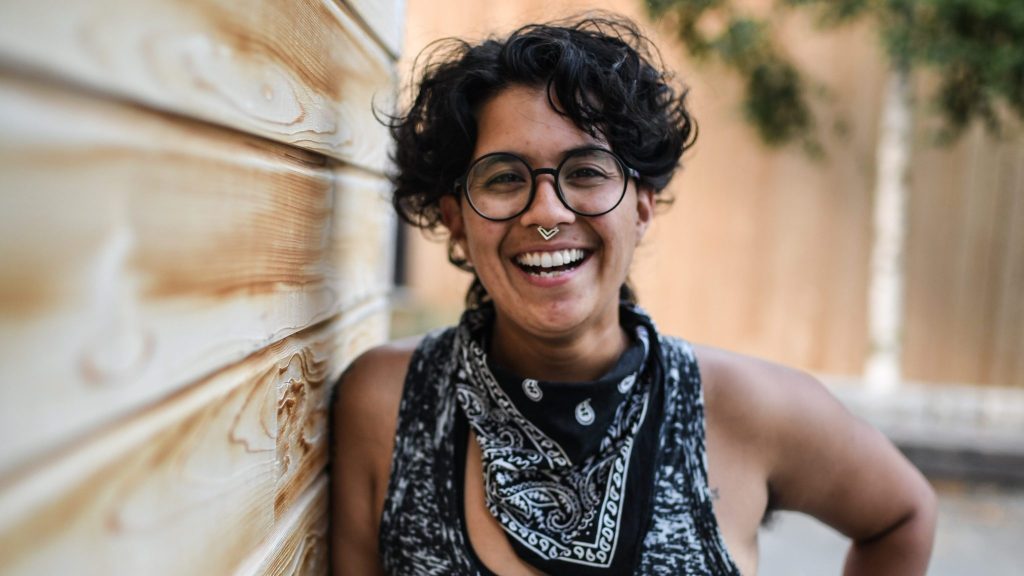 In Chelsea, Massachusetts — a 2-square-mile chunk of mostly industrial land across the river from Boston — a tiny urban farm sits in a gravel parking lot, sandwiched between towering, tarp-covered salt piles and a tightly packed residential neighborhood.
The farm was created to provide food for the Waterfront District's high concentration of undocumented people, who don't qualify for federal assistance and struggle to make ends meet in the gentrifying city. And that it does: 10 undocumented families visit the farm regularly to harvest from beds containing an abundance of peppers, holy basil, and fist-sized tomatoes.
But in the middle of its first growing season, the farm has also become a community hub. It's a place for field trips, sharing knowledge, and people who just want to say hey. Excess food gets cooked into a weekly community meal held by a nearby young mothers' program.
"We want to connect people back to growing, so they feel like they're taking care of this piece of land together," says Leilani Mroczkowski, food justice organizer and farmer extraordinaire for GreenRoots, the nonprofit behind the farm. "We also want to connect people to Chelsea."
READ THE FULL ARTICLE Grist.org