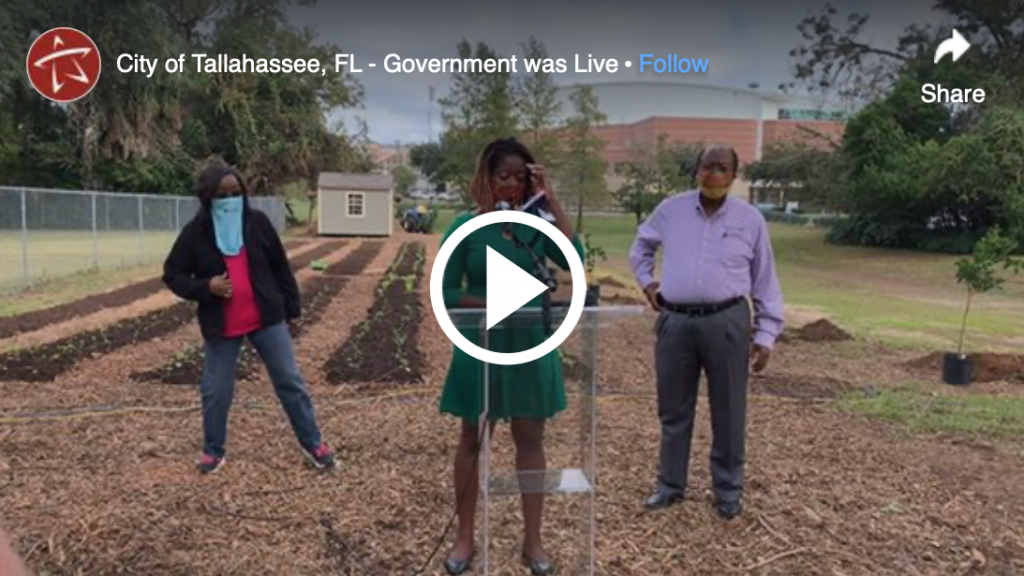 TALLAHASSEE.COM – Officials broke ground on the pilot location of the City of Tallahassee's own urban farm, "City Farm TLH," this week.
The "innovative urban farm with an entrepreneurial training program" is located at 530 Kissimmee St., previously a vacant lot.
"Funded by a Knight Foundation grant, City Farm TLH is part of the City's 'Vacant to Vibrant' initiative aimed at addressing blight by repurposing vacant properties," the city said in a press release.
"In addition to providing a site for the innovative urban farming and entrepreneurship elements of this program, the pilot farm will also help provide affordable, fresh fruits and vegetables to the surrounding neighborhood."
READ THE FULL STORY: https://www.tallahassee.com/story/news/2020/10/21/tallahassee-officials-break-ground-new-urban-farm/3709606001/