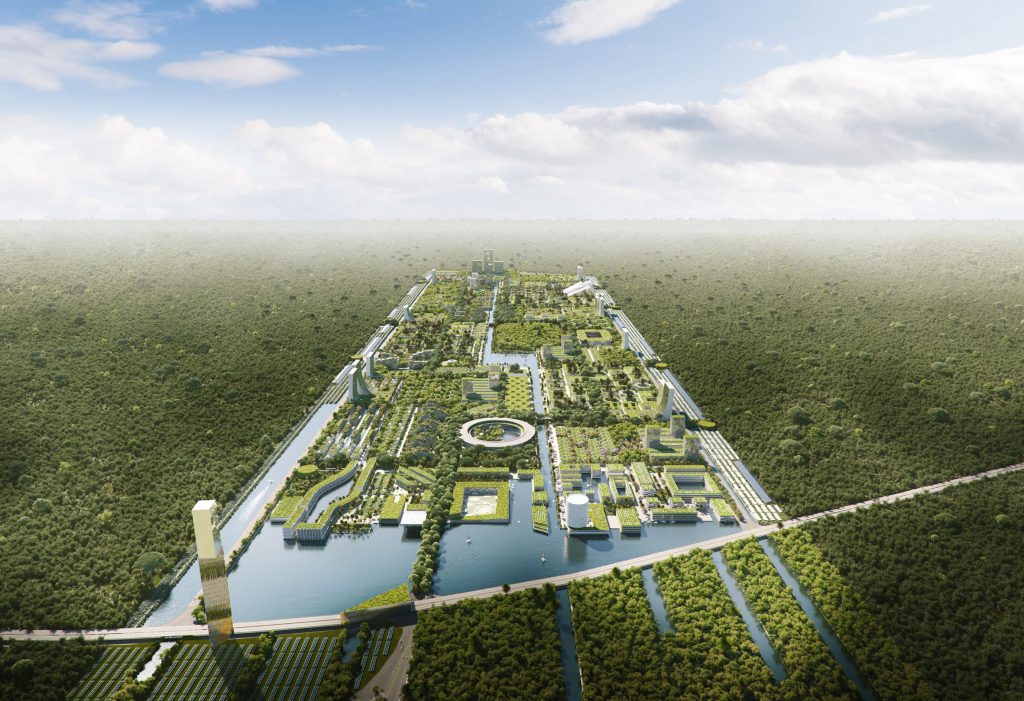 Italian architect Stefano Boeri has unveiled plans to create a forested smart city in Cancun, Mexico, that is designed to be a "pioneer" of more eco-efficient developments.
Smart Forest City Cancun is intended to be built on a 557-hectare site near the Mexican city. According to the architect, it will contain 7.5 million plants, including numerous species of trees, shrubs, and bushes chosen by botanist and landscape architect Laura Gatti.
"Smart Forest City Cancun is a Botanical Garden, within a contemporary city, based on Mayan heritage and in its relationship with the natural and sacred world," said Stefano Boeri Architetti. "An urban ecosystem where nature and city are intertwined and act as one organism."
The project forms of part of Boeri's Forest City concept – which will see cities made up of plant-covered skyscrapers rolled out across China's urban areas – and the abundance of greenery is intended to depollute the surrounding environment.
Boeri's firm hopes the project will be built in lieu of a huge shopping mall, and reforest a site that was turned into a sand quarry for hotels.
"Thanks to the new public parks and private gardens, thanks to the green roofs and to the green facades, the areas actually occupied will be given back by nature through a perfect balance between the number of green areas and building footprint," said the firm.
"The Smart Forest City will absorb 116, 000 tons of carbon dioxide with 5,800 tons of CO2 stocked per year."
READ THE FULL ARTICLE: https://www.dezeen.com/2019/10/25/smart-forest-city-stefano-boeri-cancun-mexico/