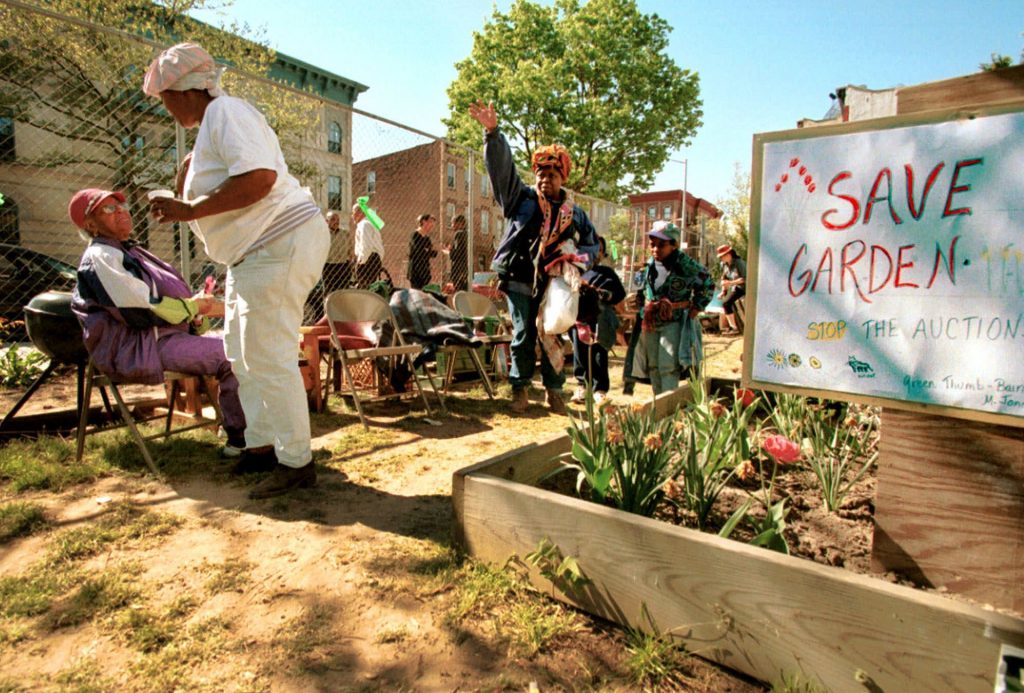 a recent Saturday afternoon, Iyeshima Harris surveyed the bounty of an urban farm on a Brooklyn block with more greenery than buildings: rows of Swiss chard and collard greens, trellises wrapped with long bean vines, and fig trees drooping with fruit.
Harris is the project director of East New York Farms, which operates three urban farms and a garden, along with nurturing a network of 40 community gardens in the neighborhood. Several of its growers sell produce at the organization's market just outside of one of its farms, dubbed UCC Youth Farm (after United Community Centers, the nonprofit that operates ENYF⁠), which is the only place in East New York where residents can find local and organic produce. The half-acre farm on Schenck Avenue produced 7,000 pounds of fruits and vegetables last year, much of which went back into the farmers market.
"We're a community that doesn't have a lot of access to healthy, fresh food, so the community tries to fend for themselves with the gardens," Harris says. She grew up in Jamaica, but has lived in New York City for much of her life, and has spent that time teaching her neighbors how to grow produce. To her, the work of a community-based urban farm—big or small—goes beyond simply sowing the soil; it's has to do with cultivating a healthy neighborhood.
READ THE FULL ARTICLE https://ny.curbed.com/2019/10/7/20887684/nyc-agriculture-urban-farming-community-gardens