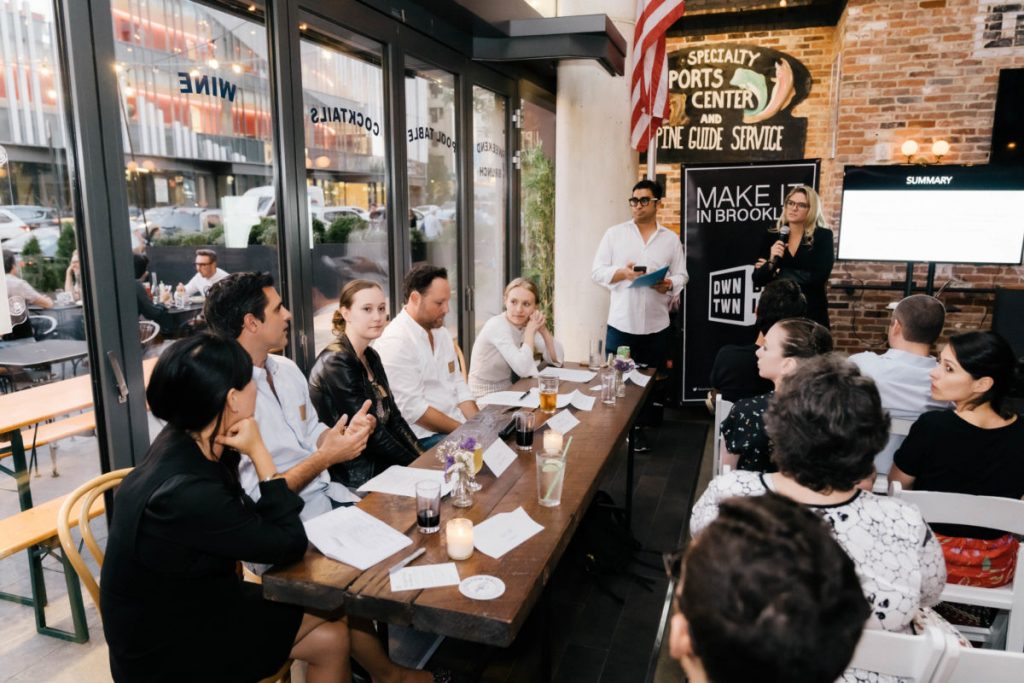 Downtown Brooklyn may seem like an unlikely staging ground for the future of farming — but at Gotham Market Hall in late September, 75 attendees at a "Shark Tank"-style pitch contest bore witness to just that.
The Future of Farming Pitch Contest featured five finalists from the urban agriculture industry, each presenting a three-minute pitch, complete with slideshow and video, to five discerning judges armed with follow-up questions.
At stake: $5,000 in seed money, $20,000 worth of server storage credits for Google's Cloud for Startups and a free sit down with a consulting firm.
The victor: FoodFul, a company that builds sensors and software for dairy farmers that monitor their cows' health and feed intake.
READ THE FULL ARTICLE https://brooklyneagle.com/articles/2019/10/04/the-future-of-farming-how-urban-agriculture-could-make-big-money/