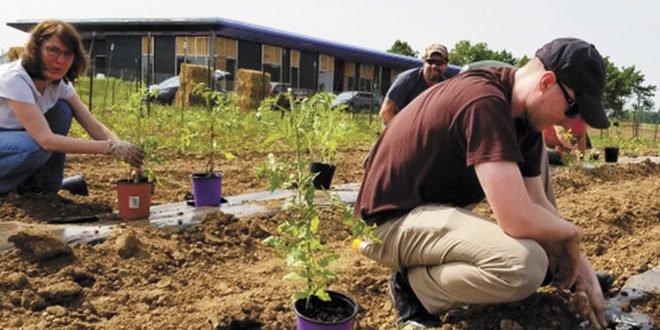 Bob Udeck gingerly uses his hands and feet to slowly steer his four-wheeled walker carefully through the dirt- and grass-covered field, adeptly maneuvering through the ruts, divets, mounds of dirt, rocks, and plants that line the path leading to the Heroes Garden.
The 74-year-old Vietnam veteran pulls up to a section of raised garden beds filled with rows of radish and pepper plants and smiles as he admires his handy work. Many of the plants have already begun bearing fruit, some of which were ripe and ready for picking.
"I used to farm when I was younger," Udeck said, as he wistfully looked out over the plot that houses the Veteran Farming Program. "It feels really good to get your hands dirty again — planting something, nurturing it, and watching it produce.
"Not only does this garden keep me active, it's also therapeutic — it keeps your mind busy, gets you outside, gives you a goal, and something to focus on. That's really helped with my post-traumatic stress disorder."
READ THE FULL ARTICLE https://www.ocj.com/2019/09/veteran-farming-program-offers-heroes-help/