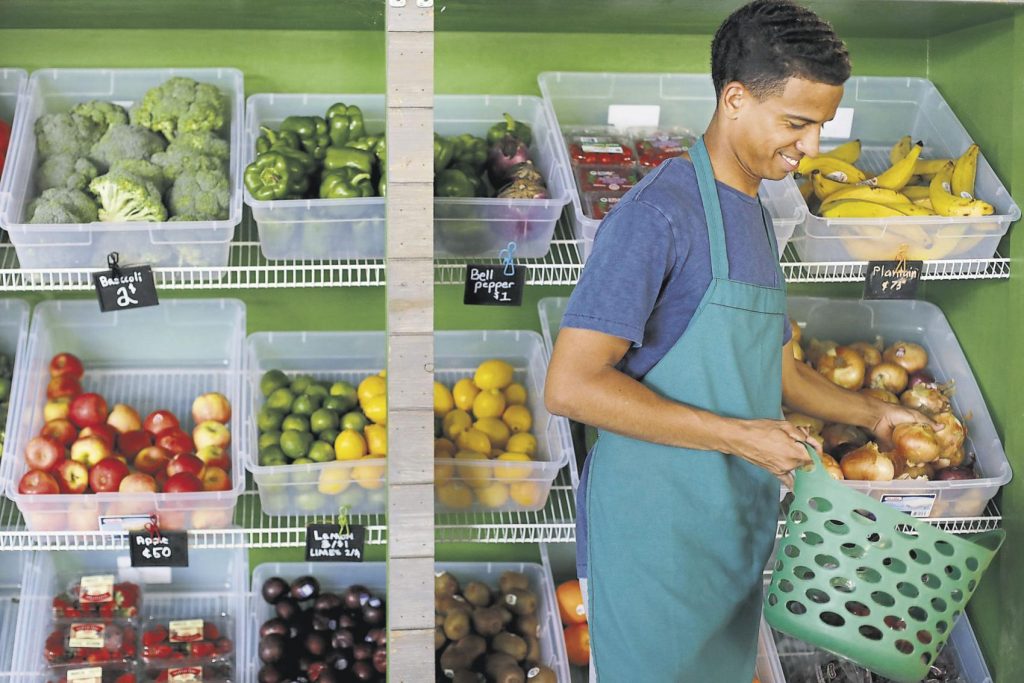 ATLANTA — On his way home, Darnell Eleby paused before boarding the commuter train in Atlanta's Five Points station and maneuvered his wheelchair to a stop not seen on many mass transit platforms: a fresh food stand stocked with colorful fruits and vegetables. Aided by a volunteer, he filled a basket with bananas, apples, corn and squash and paid with a health program voucher.
"It helps you out when you can't get to the store," Eleby said.
In Chicago, nonprofit groups have opened health clinics where staff provide patients with nutrition education and free coupons to area farmers markets replete with healthy foods. Both cities also have encouraged burgeoning efforts to plant urban gardens.
Large cities across the country are using this multipronged approach to bring healthy diets to "food deserts," mostly low-income neighborhoods located miles away from the nearest supermarket. They hope not only to reduce rates of diabetes, high blood pressure and obesity but to encourage community activism and empowerment.
READ THE FULL STORY https://www.messenger-inquirer.com