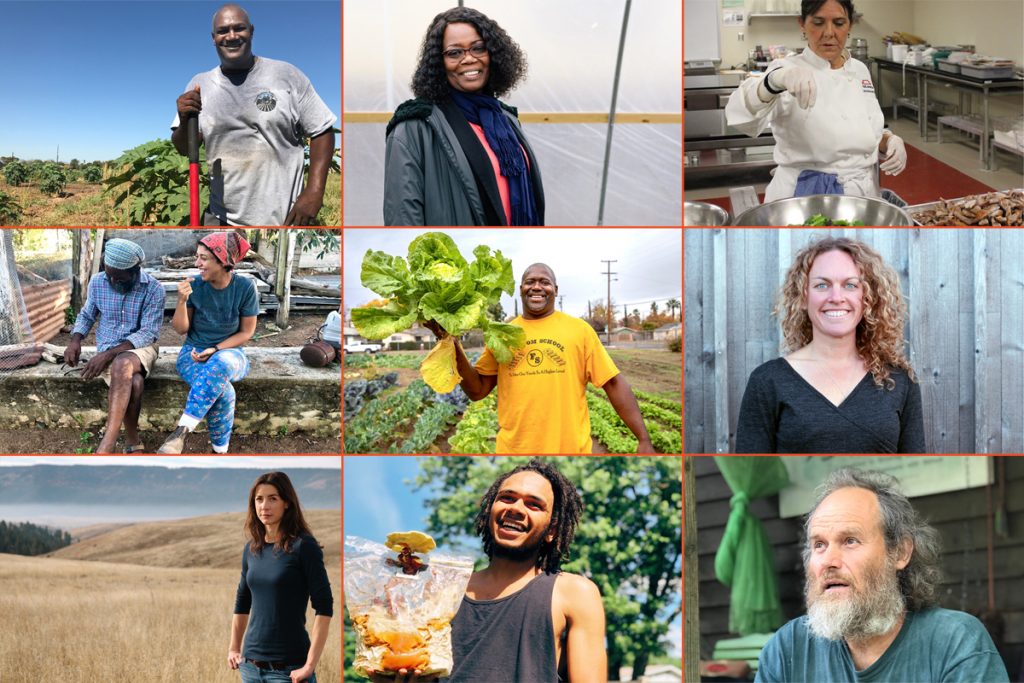 Some of the most inspiring people we've covered this year are working to make the food system more just, sustainable, and equitable. -Civil Eats
Darren Chapman: A Phoenix Urban Farmer Growing Hope for the Formerly Incarcerated
Since 2005, the founder of the Tiger Mountain Foundation in Phoenix, Arizona has recruited and worked with thousands of formerly incarcerated people, teaching them practical, on-the-job skills for growing food, maintaining landscaping, and more. The foundation grows produce for 12 of the region's farmers' markets, and has helped more than 1,000 entrepreneurs launch their businesses.
Kate Greenberg: Shaping Colorado's Farmland for the Next Generation
The 31-year-old advocate and policymaker has her work cut out for her: How to preserve the state's farming and ranching traditions amidst a wave of farm retirements, development pressures, and climate change?
Art Cullen: Putting Rural Politics on the National Stage
The Pulitzer Prize-winning newspaperman from Storm Lake, Iowa, has used his "tenacious reporting, impressive expertise, and engaging writing" to get readers to look closer and think harder about the political, economic, and environmental challenges unfolding in the Midwest.
TO SEE THE FULL LIST VISIT Civil Eats