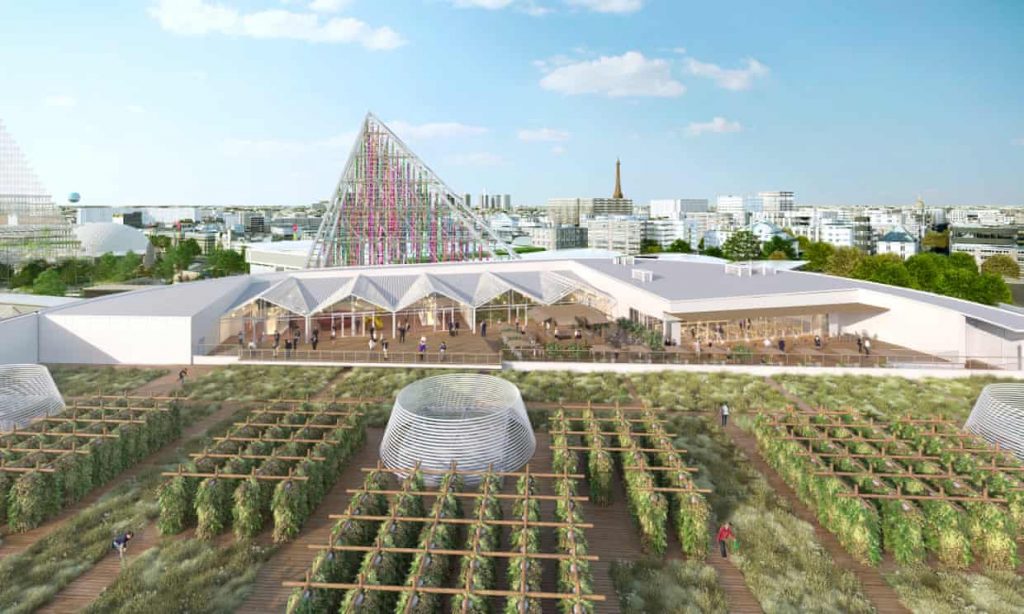 It's a warm afternoon in late spring and before us rows of strawberry plants rustle in the breeze as the scent of fragrant herbs wafts across the air. Nearby, a bee buzzes lazily past. Contrary to appearances, however, we are not in an idyllic corner of the countryside but standing on the top of a six-storey building in the heart of the French capital.
Welcome to the future of farming in Paris – where a whole host of rooftop plantations, such as this one on the edge of the Marais, have been springing up of late. Yet this thriving operation is just a drop in the ocean compared to its new sister site. When that one opens, in the spring of 2020, it will be the largest rooftop farm in the world.
Currently under construction in the south-west of the city, this urban oasis will span approximately 14,000 sq metres (150695 sq feet) – also making it the largest urban farm in Europe. With the plan to grow more than 30 different plant species, the site will produce around 1,000kg of fruit and vegetables every day in high season. Tended by around 20 gardeners, they will also be using entirely organic methods.
READ THE FULL STORY: TheGuardian.com