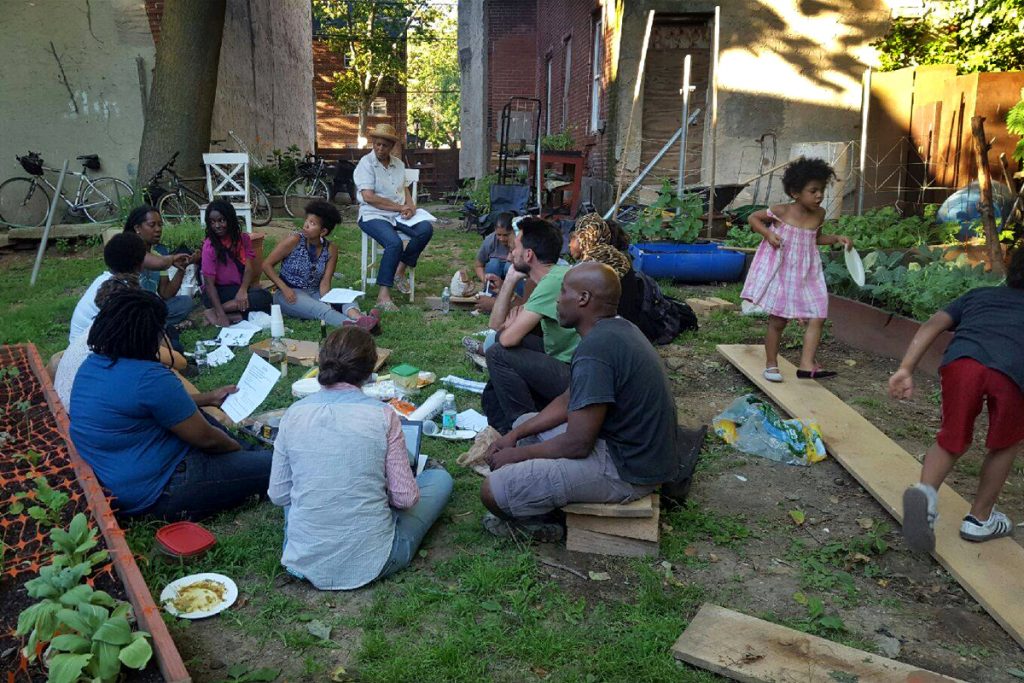 Khenti Pratt's community garden was an oasis for neighbors, and a source of sustenance and pride. She poured time and money into transforming a blighted Philadelphia lot into a space teeming with vegetables and flowers, the site of classes and other community events, and the winner of a City Gardens Contest award.
But after 17 years, the Philadelphia woman found out at a public meeting that a developer had purchased the land.
"[The developer] said in front of the Zoning Board and he talked to me on the side, he said, 'I'm not going to bulldoze your garden right away. I'm for gardens; I want to help you actually garden,'" Pratt told the Philadelphia Inquirer in 2013. But despite a petition from neighbors, within a few months, the garden was uprooted to make way for an apartment building.
Experiences like Pratt's have for years been common all over Philadelphia. Though the city dubs itself America's Garden Capital, the distinction offers little protection to residents who grow on vacant lots, only to see their gardens bought out from under them and bulldozed. And although Pratt's garden couldn't be saved, its loss has served as a lesson learned, a sort of launch pad.
READ THE REST OF THE ARTICLE Civil Eats