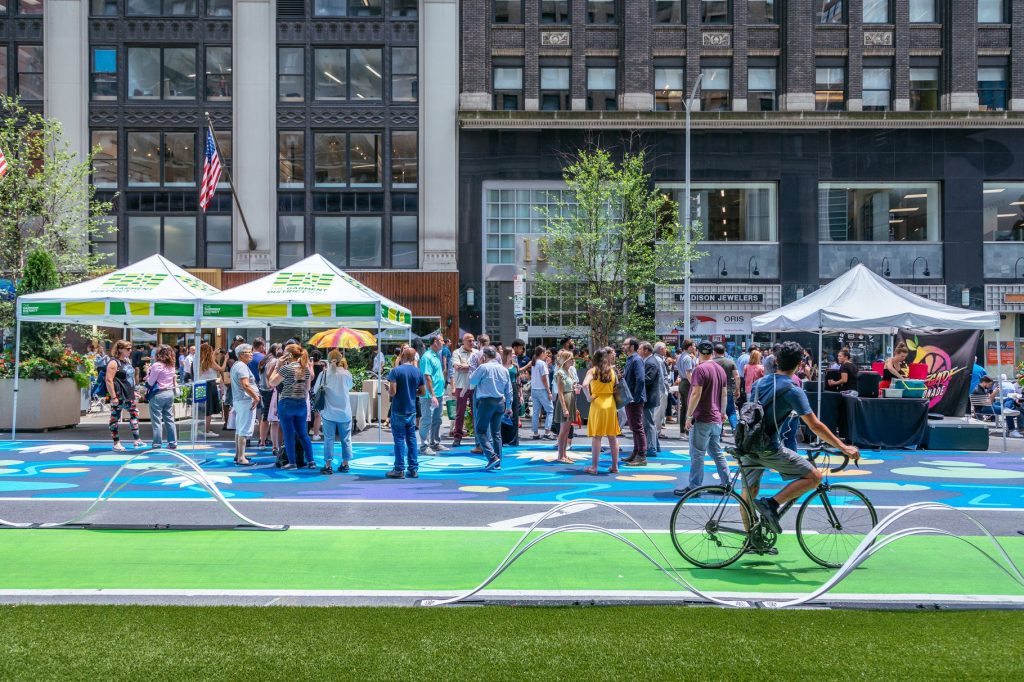 A pop-up urban garden has taken over a small slice of Broadway for the summer.
This week, the Garment District Alliance announced the return of a seasonal pedestrian plaza to the neighborhood. The space is located along Broadway between 37th and 38th Streets, a block that was converted into public space.
The garden features a mural by Ecuadorian-born artist Carla Torres, called Nymph Pond. The 180-foot-long mural was inspired by a small pond in the Galapagos Islands that she would visit often when back home.
Part of the summer plazas program, the garden offers additional space for pedestrians and cyclists, along with birch trees, planters, turf, café tables, and chairs. The space will be open until August 31, and every Wednesday there will be free lemonade and music.
"Over the past few years, the Garment District Urban Garden has served as a vibrant, welcoming outdoor space for the public to enjoy during the summer in the heart of Midtown Manhattan," Barbara A. Blair, president of the Garment District Alliance, said in a statement.
READ THE FULL STORY NY Curbed