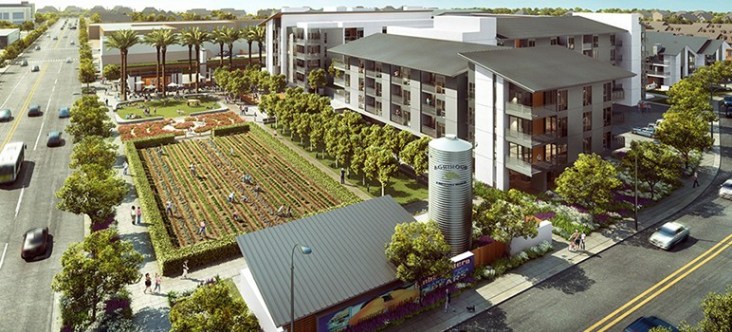 One of Santa Clara's biggest and most unique affordable housing projects in the pipeline promises to offer a blend of urban living and farm life.
The City Council last week granted final approvals to a housing project on a six-acre plot of land across the street from Westfield Valley Fair mall. The project, known as the "Agrihood," will to provide 361 new homes, 181 of which will be below market rate. Of these 181 homes, 160 will be set aside for low-income seniors. The project will additionally feature a 1.7-acre urban farm and community retail and open space.
The Agrihood, which is on track to break ground by next year, consists of a partnership among real estate firm The Core Companies, the nonprofit California Native Garden Foundation and the city of Santa Clara. But it came to fruition in no small part because of its biggest champion, local business owner and activist Kirk Vartan.
"We wanted to make a vibrant place," Vartan said. "Somewhere where people can engage. A place to go for people to unwind, meander, walkable and be human."
READ THE FULL ARTICLE: http://www.sanjoseinside.com/2019/02/07/after-years-of-planning-santa-claras-urban-farm-agrihood-is-set-to-break-ground-by-2020/