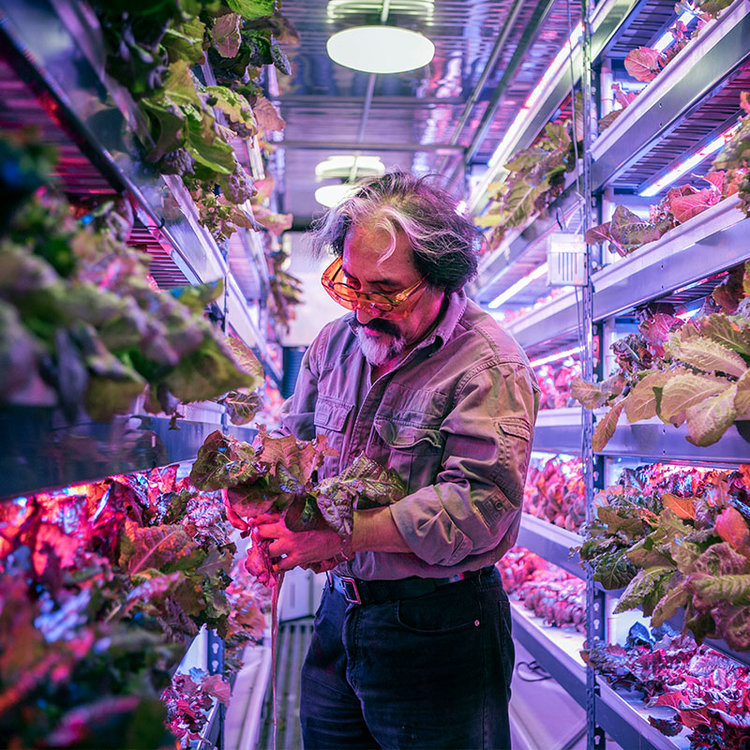 "When passengers board their flights at Dubai International Airport, most are served in-flight meals that include salads or greens atop sandwiches. These crops usually come from traditional, outdoor farms in the United Arab Emirates.
By 2020, flights taking off from the airport will serve greens and herbs grown from a more high-tech source.
Emirates Flight Catering (EKFC), one of the world's largest airline catering operators, and Crop One Holdings, a San Francisco Bay Area food startup, are building a massive vertical farm to supply crops for in-flight meals.
EKFC provides catering for Emirates Airlines and all other airlines at Dubai International Airport, which is the world's largest airport by passenger traffic.