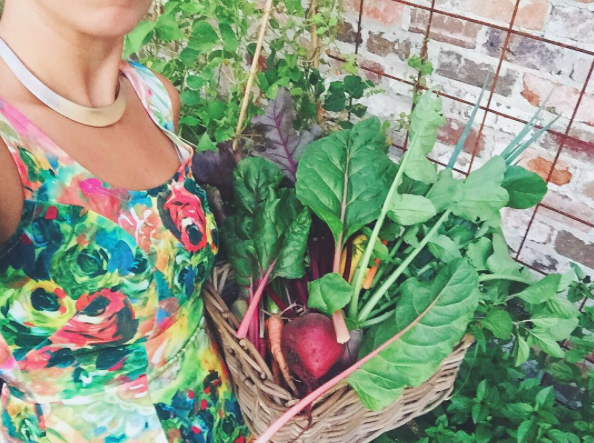 Penny spends her time growing fruits, vegetables, herbs and gorgeous flowers all in her backyard garden. She's mastered the art of "raised bed gardening", and her tidy and well kept garden will have you green with envy after just one look. After enjoying her posts and lovely images on Instagram for quite some time, we decided to ask Penny a few questions in regard to her lifestyle and love of gardening.
What inspired you to start your own urban garden? My love of good quality, organic food – I am food obsessed, and nothing tastes better than home grown. I think gardening has always been in my genes. My Greek grandparents have always grown their own since I can remember. I recall being very young and walking around their garden, basket in hand picking and harvesting anything in site, I then pretended I was cooking them something from it . As you can see the obsession started from a young age.
What are your favorite things to grow, and why? Don't make me choose! Haha it changes all the time as I discover or rediscover something depending on the season we are in. At the moment it has got to be my lush salad bed or maybe these fat, crunchy, extra-terrestrial looking purple kohlrabi or in summer, my garden had an aptitude for growing eggplant so maybe that… I just can't choose. I am so grateful for every single thing I harvest.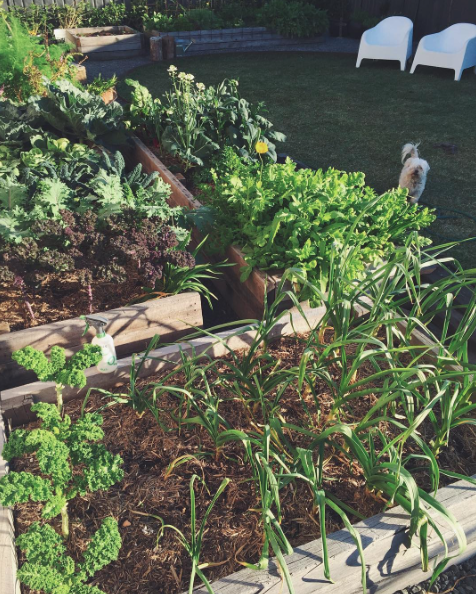 We can see that you do a lot of "raised bed" gardening. How do you amend your soil to keep your boxes producing? My soil is literally sand – so raised beds where my only option. Amending my soil is key and I have discovered sheep manure this season and the results are unlike any I have had before. Every Spring and Autumn I will replenish my beds with high quality compost, sheep manure, cow manure, organic pelletised fertiliser and rock minerals. I also meticulously check the pH of the soil with a testing kit I picked up from the garden centre.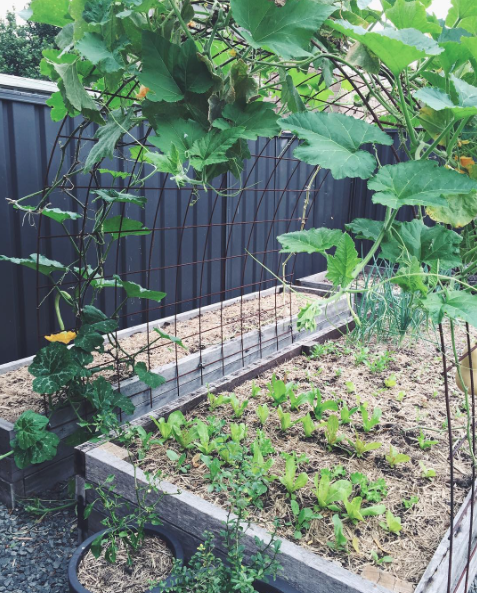 What do your friends and neighbors think about your gardening efforts? Have you ever had anyone dis-regard your lifestyle? Gardening isn't an obsession you would envisage someone of my age of having but my friends happily accept flowers, fresh greens and any excess veg I have. I have also inspired many of my close friends to start gardens of their own – something which makes me so incredibly happy.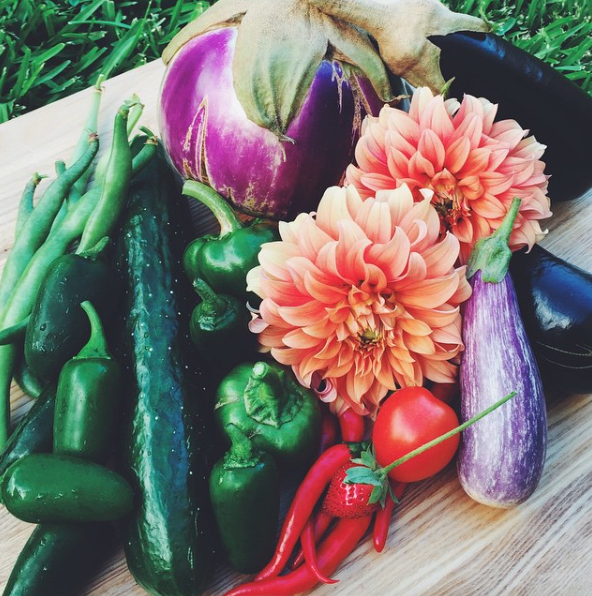 What tips/tricks do you have for gardeners who are just starting out? I will try and summarise my top three, as I am learning tips and tricks every season.
1.       Soil health is key if you don't put the time and effort into your soil, prepare to be disappointed. I have had dismal results from using cheap compost and not incorporating animal manure into my soil mix.
2.       I am a big believer in ensuring an urban garden can be as productive as it is gorgeous. My garden is a place for entertaining, not only for harvesting. Gardens can get messy and cluttered so spend some time and effort thinking of a design.
3.       When I first started gardening I would become so disheartened if a crop didn't work out as it imagined it would – and guess what this happens to everyone, even the experienced. Sometimes the season, your garden and location have a preference for growing something. Make sure you don't give up.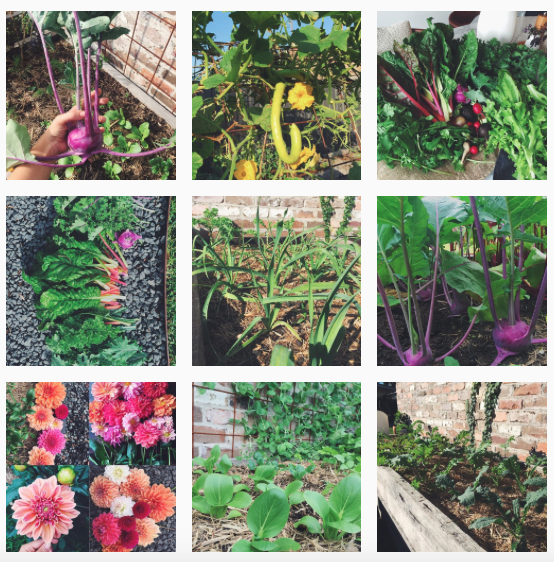 Follow Penny on Instagram via her account @sunandseed!