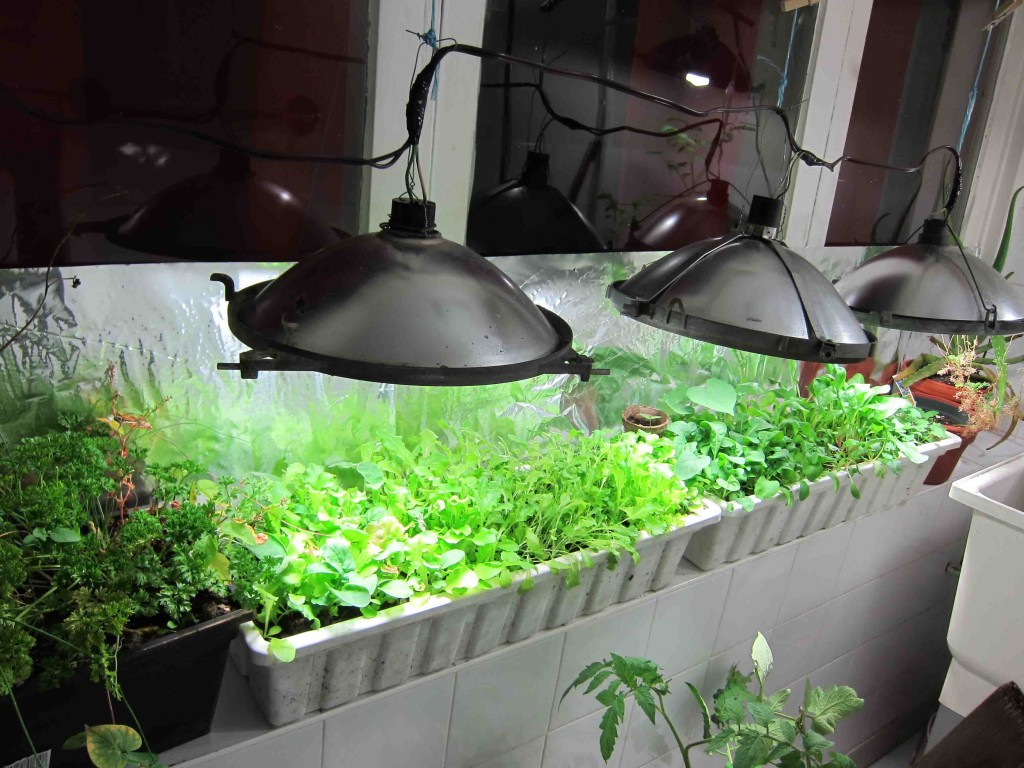 Here's how to make your very own environmentally-friendly indoor green house.
Green house Equipment
• 3 x 23W Compact Fluorescent bulbs (CFLs)
• 3 Recycled light hoods
• 2 window boxes
• Triple mix and soil
• Seeds
• Hooks
• String
Method
We simply wired the hoods together and popped in the light bulbs. We turned the hooks into the wall and hung the hoods with string so that we can adjust the height of the lights as the plants grow. The three lights run for ten hours a day. You can substitute foil for the light hoods if you can't find recycled ones.
Read the full article with more detailed instructions at: "GreenMoxie.com"