Original post can be found at: HuffingtonPost.com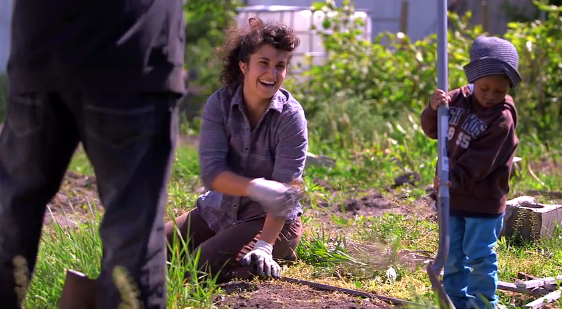 When Kate Daughdrill moved to Detroit to go to graduate school, she had no idea she would plant roots there — both literally and figuratively. Her eastside home now exists on a multi-lot farm that has transformed her local neighborhood.
"When I bought this house it was in pretty bad shape," the 30-year-old artist said of the property that cost her just $600. "It was just full of trash and old furniture, and all the electrical and most of the plumbing had been stripped."
However, Daughdrill's artistic skill and DIY home improvement sensibilities helped her see the potential in the space. "I've always worked creatively and artistically in ways that bring people together, so I knew that I wanted the house to be both an intimate space for me, but also a public space that could be shared."
Initially the house was surrounded by three empty lots, which she wanted to farm. Her first summer there, Daughdrill invited some of her neighbors to garden and help cultivate the space. Now the urban farm has expanded to six lots, complete with a greenhouse. It has helped transform the people in her community, as well as Detroit itself.
"Home to me is a place to just be," she said. "Home is also where my people are. We have a vision to make [the farm] a really beautiful healing space for the neighborhood."