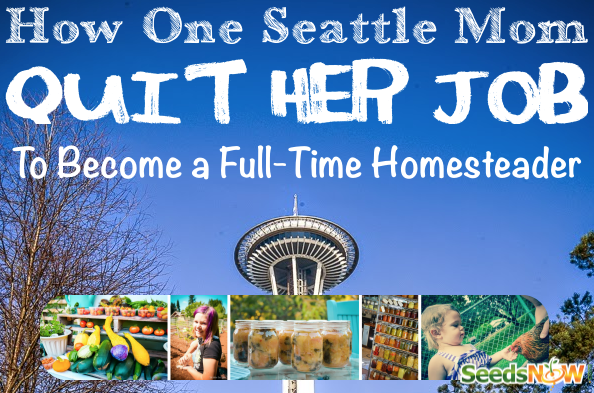 Most of us may have thought once or twice about throwing in the towel, walking up to our boss and calling it quits.
Maybe you've gotten to a point in your life where what's important to you now isn't what was important to you when you first started your career.
We all have moments in life when we need to re-evaluate what we're doing with our time and energy. Sometimes you just need to overcome your fears and do what your gut is telling you to do.  The results just might surprise you.
Here's a story about how one Seattle mom decided to close her business of over 10 years and started homesteading full time on their 1/2 acre urban farm.
This is her story about how she was able to not only make ends meet without the income she was missing, but how she actually started saving money & became self-sufficient.