Damned. Hard to believe that it's been well over a month since I took my break. Much to your delight, I am back though and back to posting.
I appreciate all the comments and feedback that were left during that time to let me know what you are liking and not liking. It will all certainly be taken into consideration.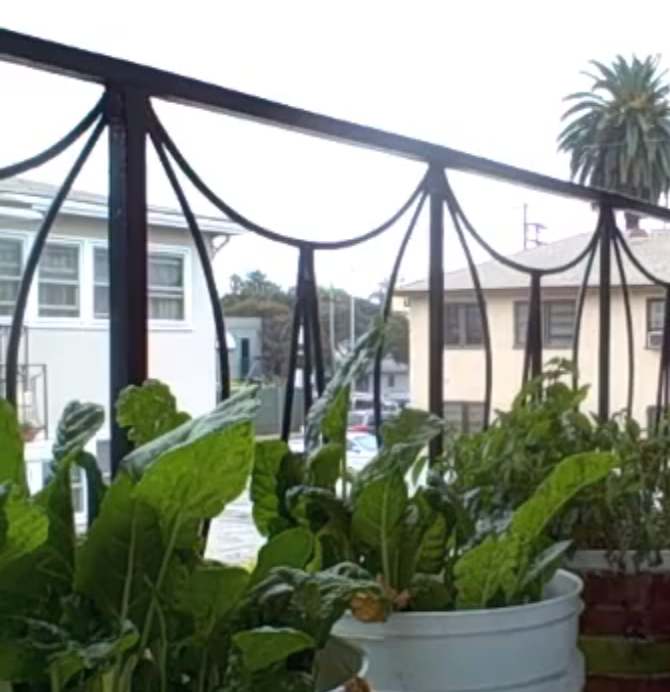 When I was gone, nobody really took care of the garden. Anita was with me for most of the trip. Since they are self-watering containers, they can survive a bit longer than most traditional containers without being watered. Though one of my neighbors said that she did sprinkle some water on the containers for me.
The two chard containers didn't look so well when I got back. After Anita watered them, they perked up and are doing great.
The mint container which was doing amazing….isn't anymore. It looks like crap. Hopefully it will come back around.
Now the pumpkin container, that I pruned because it was getting powdery mildew, ain't doing well. By ain't doing well I mean it's dead. Was able to get a tiny little pumpkin from it though. All good.
Now it's fall time and I have a crap load of containers and lots of space on the balcony garden to get some fall veggies growing.
Have you started your fall garden? If not, what's up with that? If so, that's what's up and please share what are you growing in the comments below. Good to be back!