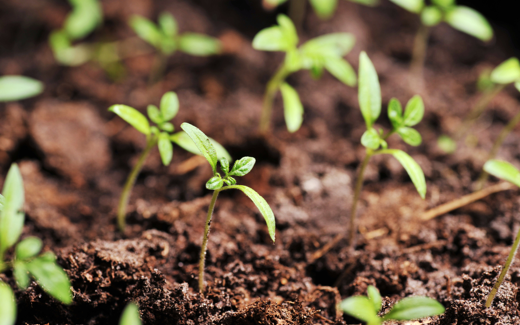 One of the questions that I often get and have had myself for a while is where can you buy non-gmo seeds or seeds from companies that aren't owned by Monsanto.
Monsanto owns something like 90-95% of the seed companies out there. So the company might not be selling genetically engineered seeds, the money is still going into the pockets of Monsanto. I'm not down with that.
Here are some seed companies that I've either worked with or have been highly recommended by others.
A family owned operation right outside of Los Angeles, provides 100% non-gmo, open-pollinated and non-hybrid seeds. When I asked them this is what they told me:
At SeedsNow.com, we are on a mission to help families and communities understand the importance of growing their own Organic/NON-GMO food – wherever they might live. It's about growing your own, supporting local growers, and knowing where your food comes from.

We're full supporters of the Safe Seed Pledge and only work with growers who share the same stance against Genetically Modified foods as we do. We will never buy or grow any seed from large corporations that make Genetically Engineered seeds. To be specific: We do not buy seeds from Monsanto.

The seeds we offer aren't like regular store-bought seeds. These are 100% pure heirloom/non-hybridized seeds that are free from genetic modification.  These are seeds that can be been passed down generation-after-generation.

Our seeds undergo rigorous testing to ensure only the highest quality seeds are sold. Germination testing is done on a regular basis. All seeds are stored in a cool location to ensure they remain at their highest quality. "
UOG fans get 10% off their SeedsNow.com order just by using the code: URBAN10. Anything over $40 ships for free.
Botanical Interests
I also contacted, Botanical Interests to find out where they source their seeds from and their stance on genetically engineered seeds.
This is the response that I received from one of their representatives:
We understand people's concerns regarding food safety and the health of the environment, and we do our best to be good stewards of the environment and to help people have access to safe, nutritious food.
Companies that care as much as we do
For this reason, these are companies that I can support and get behind. There are some seed companies out there that sell a small amount of Monsanto seeds (less than 10%), but it's not like they are weening themselves off and going strictly non genetically engineered seeds.
I know that this is a business decision and much more goes into than I likely know. It's easy for me to sit here on my laptop and spout off, but it takes action for things to change. Supporting these giants, as small as that support may be, will keep them growing and alive.
When it comes to the choices and purchases that we make, it's best to know the source of where our stuff (be it food, clothing, seeds or whatever) comes from and support what we believe in. We cannot pretend to be blind to what really goes into and the results of our purchases.
Your turn…
What other non-Monsanto owned, non-GMO seed companies do you know of?