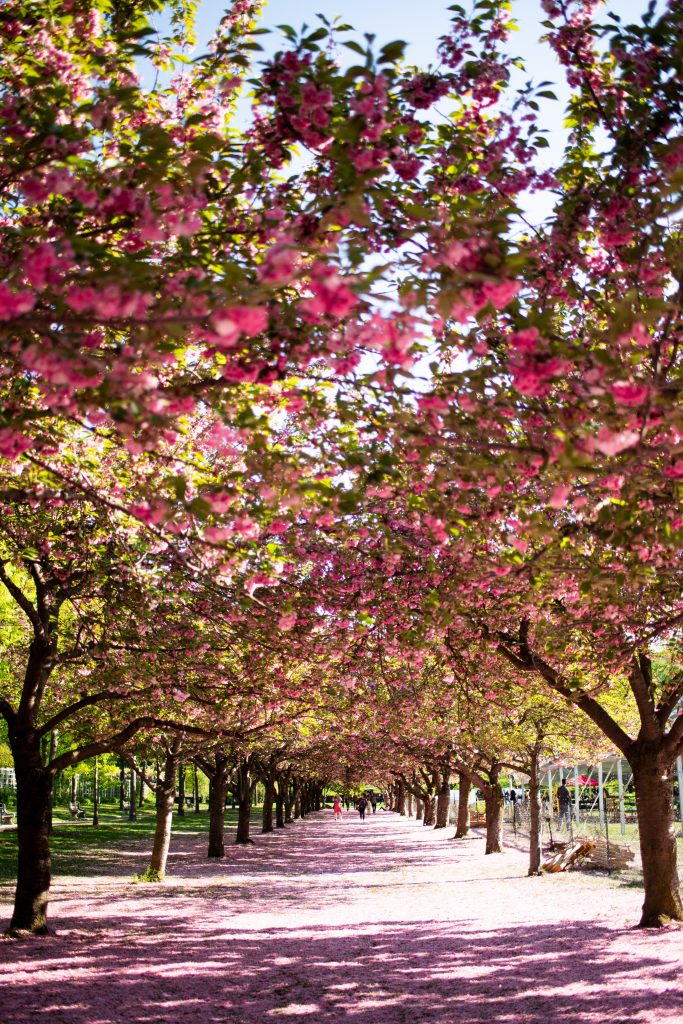 BBG is the Brooklyn partner for the NYC Department of Sanitation's Bureau of Recycling and Sustainability's NYC Compost Project hosted by Brooklyn Botanic Garden, which helps to reduce waste in NYC and rebuild city soils by giving New Yorkers the knowledge, skills, and opportunities they need to produce and use compost.
Brooklyn Botanic Garden's Community Greening programs promotes urban greening through education, conservation, and creative partnerships. Programs include free, seasonal workshops on sustainable food-growing topics, Making Brooklyn Bloom, an annual spring symposium on sustainable urban home/community gardening, the Brooklyn Urban Gardener(BUG) certificate program that cover the basics in urban gardening and community greening, and the Community Garden Alliance, a collaborative network of community gardeners in Brooklyn, most of whom engage in urban farming and food production practices.
BBG's adult education program offers a range of lectures and workshops to help people better connect with their food system. The curriculum is organized into categories ranging from  art, floral design, food, gardening, and horticulture to nature and wellness, and include courses in container gardening on rooftops, introduction to organic vegetable gardening, soil science 101, and seed starting   Interested adults can either take a one-time drop-in class or enroll in a series. For the very serious, the BBG offers certificates in horticulture and composting, which require successfully completing eight courses.
READ THE FULL ARTICLE: https://www.nycfoodpolicy.org/community-spotlight-series-brooklyn-botanical-garden