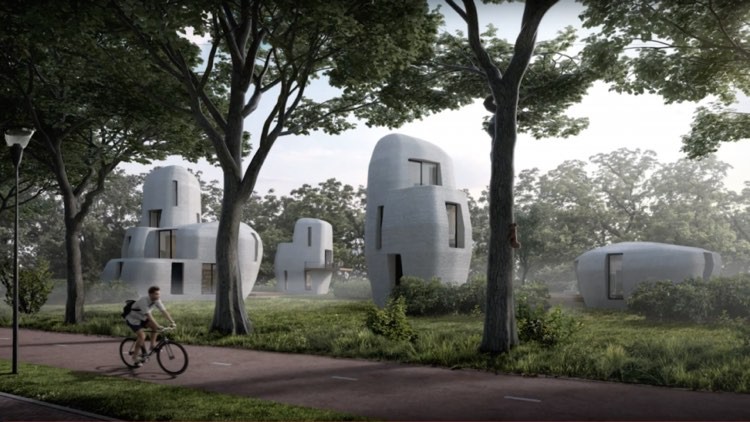 An Australian company is 3D printing hemp bioplastic walls, floors and roofs to be used in the construction of eco-friendly prefabricated homes.
The carbon-neutral homes will take only weeks to construct and will store massive amounts of CO2 in their walls.
The company, Mirreco, hopes their 3D-printed hemp polymer panels will become the material of choice for residential and commercial builders around the world.
Not only is hemp bioplastic easier to work with than concrete, it's way more environmentally friendly.
The hemp biomass used to make it sequesters carbon dioxide when its growing and stores it "forever" when its turned into plastic.
And unlike concrete, hemp is a renewable resource. There is simply not enough sand in the world to sustain the growing demand for conventional concrete, Business Insider explains.
READ THE FULL STORY AT: https://returntonow.net/2020/02/26/hemp-houses-are-being-3d-printed-in-australia/?fbclid=IwAR1QT_SWWp-IsTPKK2nejMP8hh4yRzYBLq6bFZh3U3ZMUiV7AbpcPy6bwgc