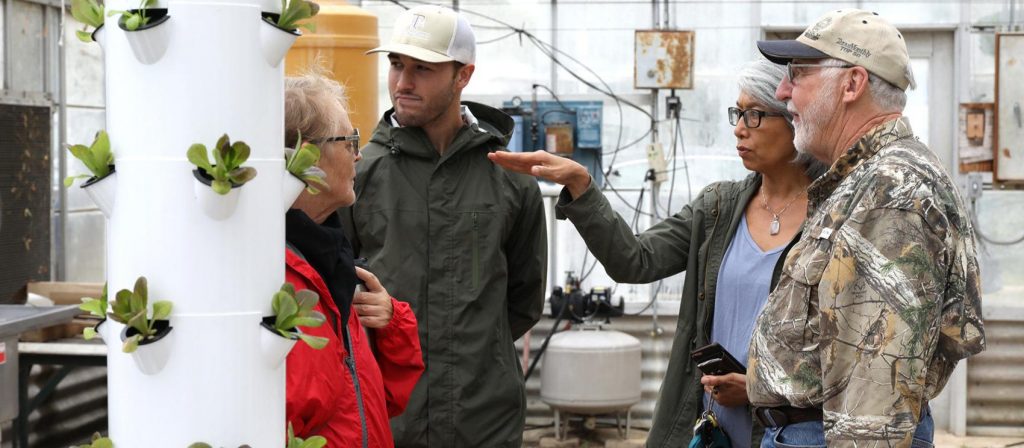 Urban farming comes in many forms, and now one of those, vertical farming, is helping feed students at Texas A&M University.
The project is part of an experiential learning initiative, which is a required part of the curriculum for undergraduates in the Texas A&M's Department of Soil and Crop Sciences.
The department offers internships and study abroad opportunities to help students meet this requirement. Broch Saxton, one of the department's December graduates, created his own internship as a student leader and greenhouse project director with Texas A&M's Urban Farm United, or TUFU.
READ THE FULL ARTICLE: https://www.wacotrib.com/townnews/agriculture/texas-a-m-undergraduate-initiates-urban-farm-on-campus/article_16c8a60e-285b-503f-a422-77cd6deac43a.html