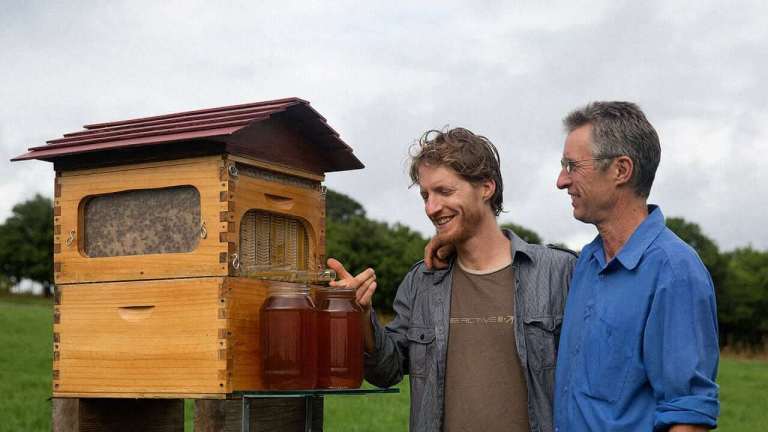 These two men have increased the global honeybee population by 10 percent with their invention – a hive that lets humans harvest honey without harming bees.
The "Flow Hive" is a man-made bee house, that bees can't tell apart from their own hives, that allows the honey to flow out of it without harming bees.
In the past, bees were disturbed, crushed or made homeless by the invasive methods beekeepers used to harvest their honey.
Now, beekeepers can just turn on the tap and let the honey flow out.
READ THE FULL STORY: https://returntonow.net/2019/10/08/father-and-son-create-50000-new-honeybee-colonies-around-the-world/?fbclid=IwAR1_VL0eoVptoyu0JeUDJlNitN_NvR82E3Oy9akH8m9G0EFjtNlisnU1rB4