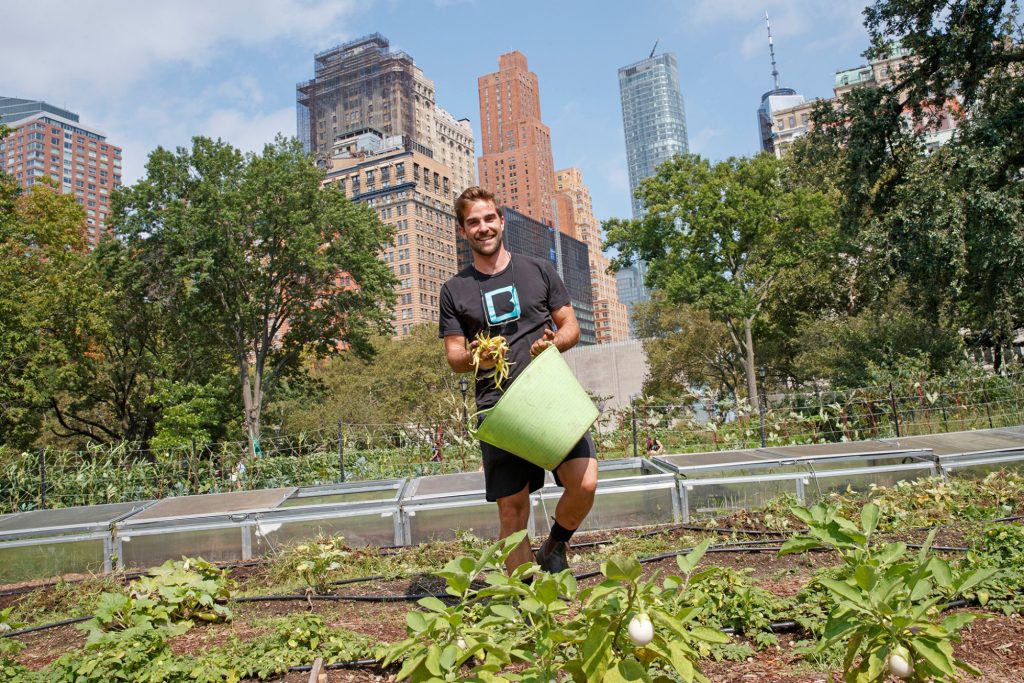 September has hit New York, and that means the air is getting cooler, the subways are getting slightly less sweaty and we can all resume arguing whether pumpkin-flavored things are good. It's the time of year that makes us start thinking of farm life, getting the flannel out of the closet and hitting a hayride.
You might be thinking that farms and New York City go together like good pizza and rural Iowa. But the city's farm history dates to its founding. Orchard Street was once an actual orchard and in the 17th century, the Bowery was called Bouwerij, the Dutch word for farm. Today, farming in the Big Apple is making a big comeback.
You just have to look around a little — or sometimes, look up — to find it. A new wave of urban farms are inviting city dwellers to get back to their roots, literally, this fall, and teach all of us why vibrant green space is so necessary in the growing city. Here's how New Yorkers can get dirty — in a good way — and get some hyper local produce without leaving the five boroughs.
READ THE FULL ARTICLE: https://nypost.com