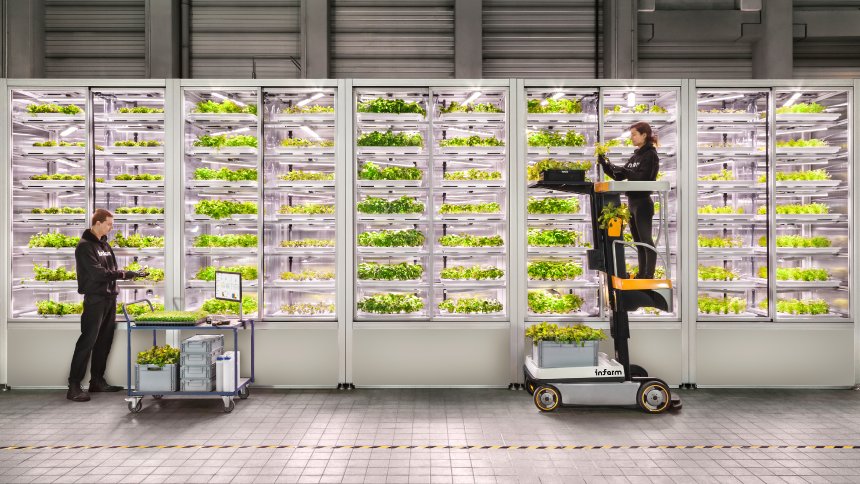 When Christian Echternacht gets invited to dinner, he likes to bring tilapia and basil rather than wine or flowers. His friends have grown used to it by now. They know that the fish and the plants have something in common: Both are harvested by Echternacht himself. They make great fish burgers topped with basil mayonnaise.
The ingredients prosper in the urban farm that Echternacht has run with his partner, Nicolas Leschke, for several years. It's located in central Berlin, on the grounds of the Malzfabrik, a startup hub in the city's Schöneberg district.
Tilapia at various stages of growth swim around in 13 different tanks, their skin varying shades of silver and pink. The fish don't weigh much when they arrive at Echternacht's ECF Farmsystems, as his company is called, but after a few months in his tanks, they plump up to half a kilogram (1.1 pounds) and are ready for harvesting.
READ THE FULL STORY https://www.spiegel.de/international/business/growth-of-urban-farming-in-germany-a-1284485.html