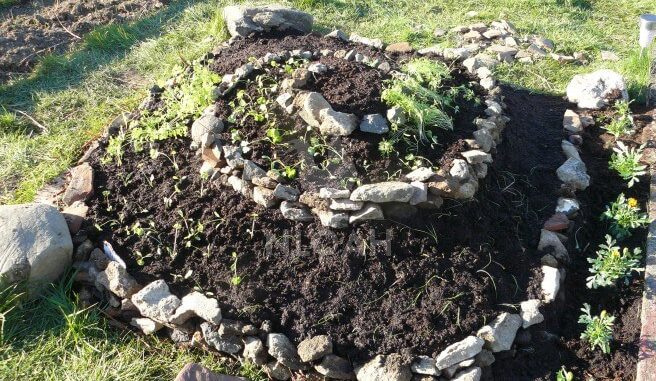 A herb spiral is one of the most clever permaculture techniques for utilizing space and allowing plants to work together in the garden. Usually located just outside the kitchen door, a herb spiral provides a menagerie of culinary and medicinal herbs, while saving space and helping with pest management in the garden.
Easy to build and fun to work with, herb spirals allow for herbal experimentation, based on some very simple principles.
The Benefits of Herb Spirals
Architecturally, the herb spiral is an example of excellent design and nature-forward engineering. While a long, thin garden bed provides ample space for a range of herbs, herb spirals play with multiple levels to take advantage of the sun's path, water channels, and plant companions.
Herb spirals increase surface area while reducing the footprint – If you are limited by the size of your garden, a herb spiral neatly extends into the 3rd vertical dimension, instead of sprawling outward. This allows you to get the same planting areas like a vegetable bed, but without it taking up so much space.
The spiral design minimizes work, making it low maintenance – The spiral design means that plants are placed depending on their water and sunlight needs, which reduces the amount of work you need to put in to take care of the plants.
The materials help to create better-growing environments – The stone used to create the spiral works using thermal mass, to absorb heat in the daytime, and insulate the soil at night.
GET THE STEP-BY-STEP DIRECTIONS – New Life On a Homestead