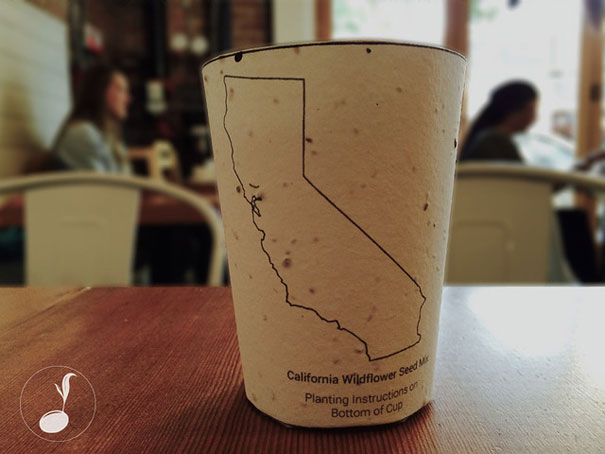 Here's an amazing idea that really proves to you that anything is possible with the right approach. A small team based in California, USA that goes by the name of Reduce. Reuse. Grow. has devised an ingenious new type of coffee cup with seeds inside the walls. You can plant the cup when you are done and the seeds grow.
Some thought has clearly gone into this project: One thing that is clever about this cup is that the seeds included in the cups will be local to the region in which the cups are sold, so that the plants grown are appropriate for the local ecosystem.
With ingenuity like this it really might be possible to turn around some of our greatest waste problems. Styrofoam (another common material for hot beverage containers) is something of an ecological nightmare, breaking down into smaller and smaller pieces which blow away on the breeze, ending up possibly eaten by animals or causing widespread pollution. I also recently found out that the part of California that I am in does not have general facilities for styrofoam recycling.