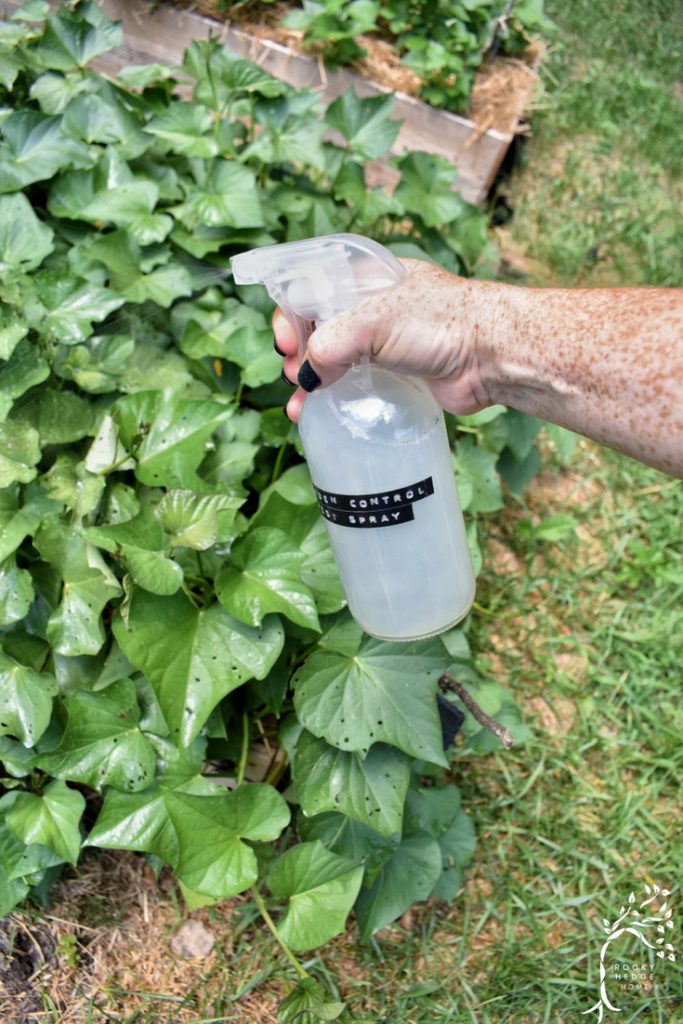 1. Peppermint Castile Soap, via Rocky Hedge Farm – GET THE RECIPE!
"There is a variety of things that can be done in a garden to help control the critters and insects that find the vegetable patch their tasty treat for the day. Companion planting, attracting birds and good insects, and even hand picking some of the bugs and placing them in a bucket of soapy water.
Then there are the bugs that I don't always see, like the ones that are eating holes in my sweet potato plants. So, that is when I pull out the spray."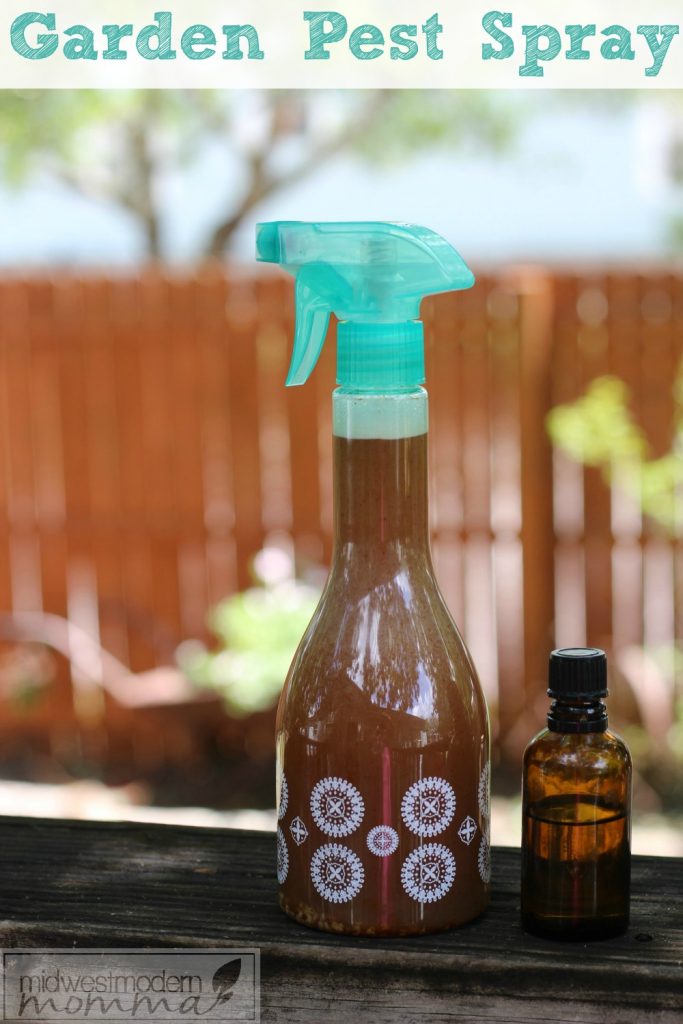 2. Garlic-Cayenne Pepper Spray, via Midwest Modern Momma – GET THE RECIPE!
"I love using natural pest control throughout my home and garden.  This natural pest control spray for your garden is ideal for keeping those pesky critters away from your plants.  If you have a natural and organic garden that is thriving, this is going to be your best resource to keep your plants safe this summer!"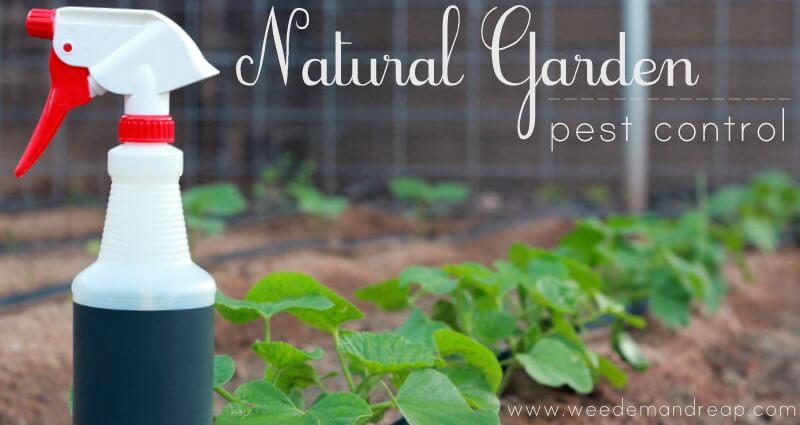 3. Organic Garden Pest Control, via Weed 'em and Reap – GET THE RECIPE!
"I don't believe in pesticides. I've had many people recommend all sorts of chemical-laden products. But I decided long ago that this garden was going to be au naturale, dang it! My natural garden pest control will knock those bugs off their feet!"
4. Trap and Kill Slugs with Beer!, via SeedsNow.com – GET THE RECIPE! 
"One of the simplest ways to get rid of slugs is to pour them a beer. Literally.  Make sure to not waste a yummy and delicious beer on these nasty garden pests, though. An inexpensive, cheap beer will do the job just as well as your favorite will."
5. Smothering Insect Oil, via The Rusted Garden – GET THE RECIPE!
"In this 4th video of my DIY garden recipe and tips series I cover how to use neem oil and smothering oils in the vegetable garden. I show you how to make them (with my recipes), discuss how to use them and provide you a general use routine. Any time you use new oils or sprays in your garden… test spray."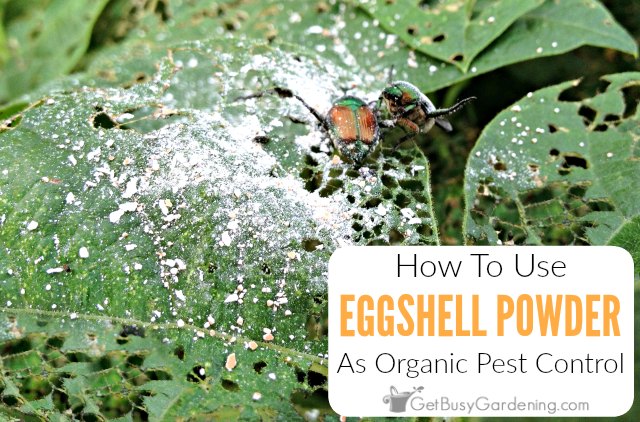 6. Eggshell Powder, via Get Busy Gardening – GET THE RECIPE!
"Using eggshells as organic pest control is inexpensive, and easy! In this post, not only will I show you how to use eggshells in your garden, I will also show you exactly how to prepare eggshells for garden use – including tips for cleaning and drying eggshells, grinding them into powder, and storing eggshells and powder for later use."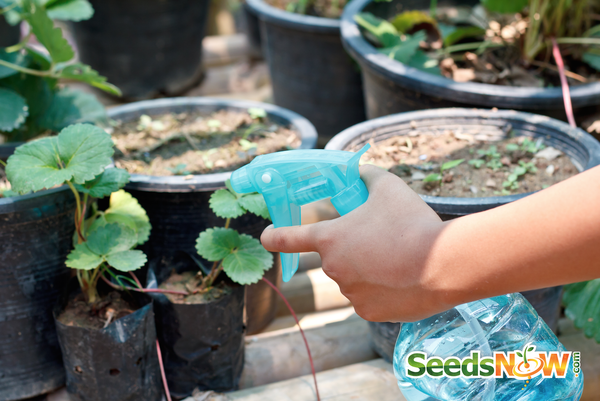 7. Molasses Bug Spray, via SeedsNow.com – GET THE RECIPE!
"Though bugs hate it, plants love it. Adding molasses to the soil in your garden helps to increase the microbial activity resulting in soil that holds moisture better and is also easier to plant in. When soil microbes are exposed to simple sugars, they multiply quickly. As microbes go through their living cycle, they add important nutrients to the soil, therefore, the more the merrier. You can also rid your yard of fire ants by spraying this over your grass too. This is the most inexpensive way to add sugars and ward off harmful insects to your garden and vegetable plants. "
…and if all else fails, try growing a few TRAP PLANTS to deter pests away from the more valuable crops in your garden!