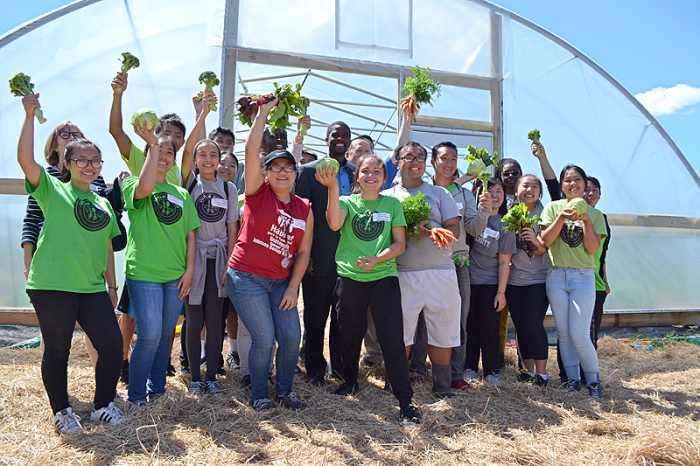 East Side youth nonprofit Urban Roots will spend 2019 celebrating its 50th anniversary.
The urban agriculture organization will kick off celebrations with an event at Summit Brewing Company, 910 Montreal Circle in St. Paul, on Wednesday, March 6, from 5:30 to 8 p.m.
The organization has grown substantially over the past half-century, starting with one small garden and expanding to include not only gardening but conservation and wellness to its programming.
Today, Urban Roots has three main programs for high school students: the Market Garden program, where students grow and sell produce; conservation, which involves students working on a number of natural resources projects on the East Side; and Cook Fresh, a healthy eating and wellness program.
With each program, not only are students getting job experience, they're also learning leadership skills, self-development and about possible future careers, said Patsy Noble, executive director of the organization.
READ MORE: http://www.lillienews.com/articles/2019/02/25/urban-roots-celebrating-50th-anniversary