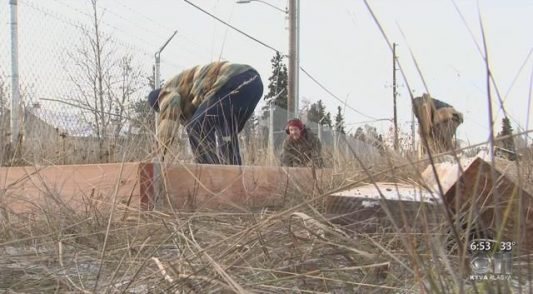 The plot of land where the old Alaska Native Medical Center used to be near Ship Creek is getting a makeover.
The 10-acre tract of land at Third Avenue and Ingra Street has been vacant since the hospital came down in 1992. While the overall plan for the entire space is still being discussed, the University of Alaska Anchorage and the Alaska Food Policy Council hope to bring new life to a piece of the property with an urban farm.
Following a crowdfunding campaign that has already raised more than $2,300, volunteers installed nine raised beds for plant crops next spring. Beds will be filled with soil at a work party Saturday at noon. Even though the ground is a little hard and there's a layer of snow on top, UAA professor Micah Hahn says they're ready to plant at least one crop.