Buy, sell and trade homegrown produce from your phone. Cropswap is the groundbreaking local food app that connects urban gardeners, farmers and casual growers who happen to have an extra tree!
 Go download it and start selling, buying and trading produce with folks around you.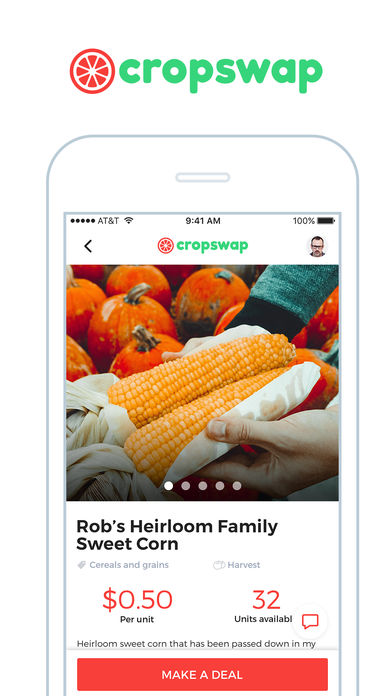 Customer Reviews
Genius!!! Love the app 😀by EstefaniaRebellon
I just signed up a friend recommended this app to me because I don't like shopping at over priced groceries store like Whole Foods or even Ralph's in LA. Sometimes you can taste the chemicals on the fruit and it's expensive to eat healthy which is crazy to me but that's a whole other deal. Anyways CROPSWAP is easy to follow and I love the chat option. I don't have a garden so I don't have anything to swap but I am on it as a hungry customer looking for organic produce from people who I don't mind giving my money too lol. Great app if you're trying to eat healthy and save!!! Love it!!!!
Revolutionary!by farmerjacky
This app is giving power to the people! We don't have to rely on the industrial farming and grocery system, we can grow our own and share with others. Thank you Cropswap for making this life changing tool! This is sure to reduce waste, packaging, travel distances, chemicals and everything else that gives conventionally grown and purchased food such a large carbon foot print. No more! Drawdown is within our hands. We can live in a way that sequesters carbon, fosters personal growth, and inspires community building. Three cheers for this app!
Love this!by Mathgirl22
I grow a lot of my own food at home but don't have room to grow everything I want. This app is awesome at connecting you with other local growers so you can trade for other crops! I love this idea, it's so unique and helpful for people who want to be more self sustaining. Just like the old days of bartering! I just wish more people would join soon so I can get more variety of crops 😉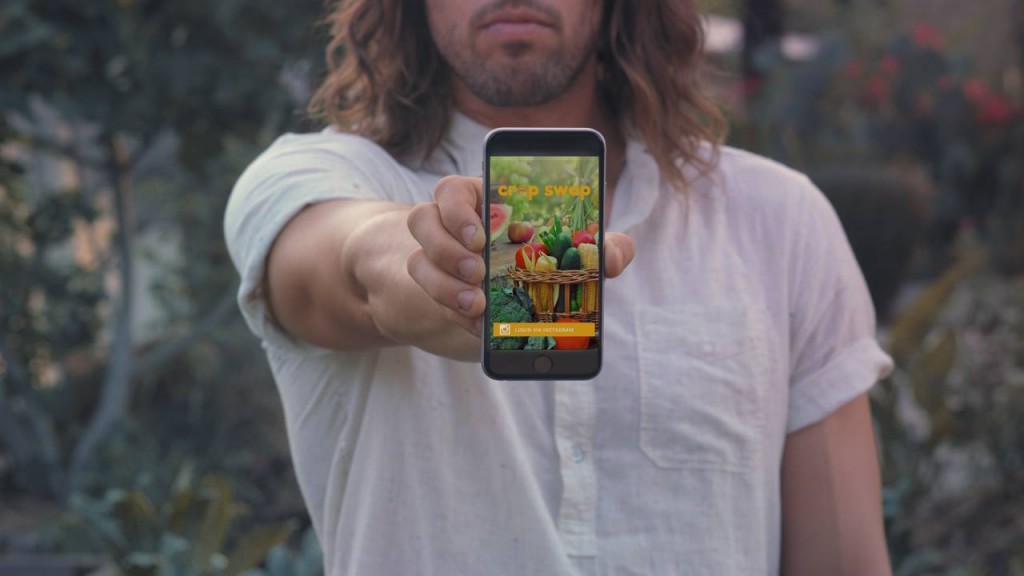 Compatibility: Requires iOS 10.0 or later. Compatible with iPhone, iPad, and iPod touch.