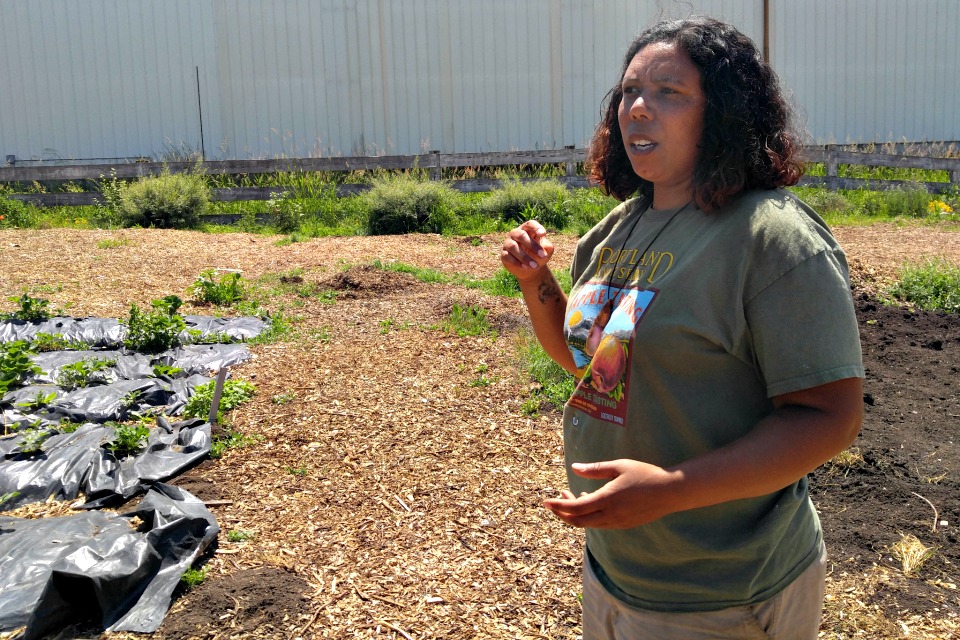 "Shantae Johnson and Arthur Shavers both grew up in Portland and both grew up gardening.
Johnson's great-grandmother grew berries for the J.M. Smucker company, and her family grew much of its own food. Shavers helped his grandmother in the garden when he was young. After they met they kept a garden wherever they could – in community garden plots or in the back yard of a condo – but dreamed of having their own farm.
Now they've launched MudBone Grown, a company focused on promoting farming, education and community outreach – and a culturally specific urban food systems project at the Oregon Food Bank's 33rd Avenue farm.
Prior to the company's launch, Johnson worked for Multnomah County as a community health worker and breastfeeding peer counselor. Shavers had worked as a leather smith, firefighter and emergency medical technician."
Read the FULL ARTICLE at: "TheSkanner.com"