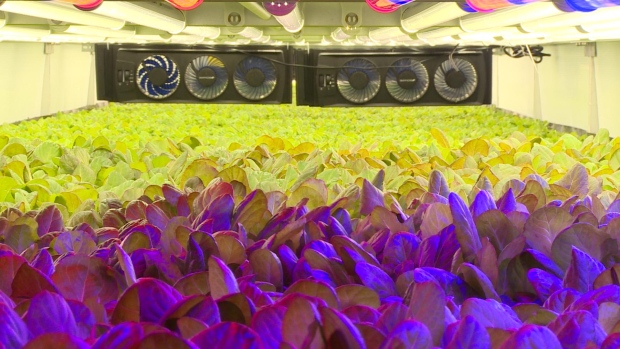 "Inside a windowless warehouse once used for paintball, with planes heading to nearby Newark airport overhead, an industrial park in New Jersey seems an unlikely place to find fresh locally grown produce."
LED lights have replaced the natural sunlight and cloth has replaced the soil.  The entire operation is in a fully controlled environment.
"This is fully controlled agriculture and allows us to understand plant biology in ways that, as humans, we've never achieved," said AeroFarms CEO and co-founder David Rosenberg, standing in front of rows of kale, arugula, lettuce and other leafy greens.
To read the entire article at: "cbc.ca"