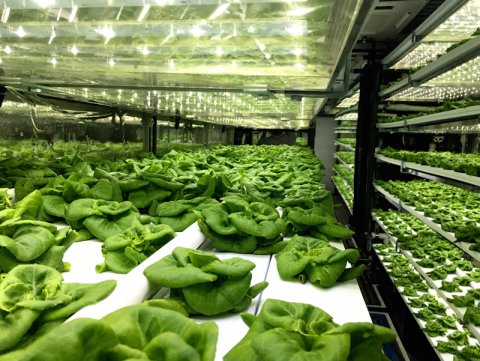 In Los Angeles, three farms are changing the face of urban farming. They don't grow food outside, but rather inside of three small shipping containers.
"The startup uses vertical hydroponic farming, a method where plants grow year-round with LEDs rather than natural sunlight.  Instead of soil, the seeds lie on trays with nutrient-rich water, stacked from the floor to the ceilings inside the shipping containers. The containers live inside Local Roots' warehouse in California."
The farms are comprised of 3, 320-square foot shipping containers which are able to produce as much food as four acres of traditional farmland.
To read more about these shipping container farms, visit: "BusinessInsider.com"