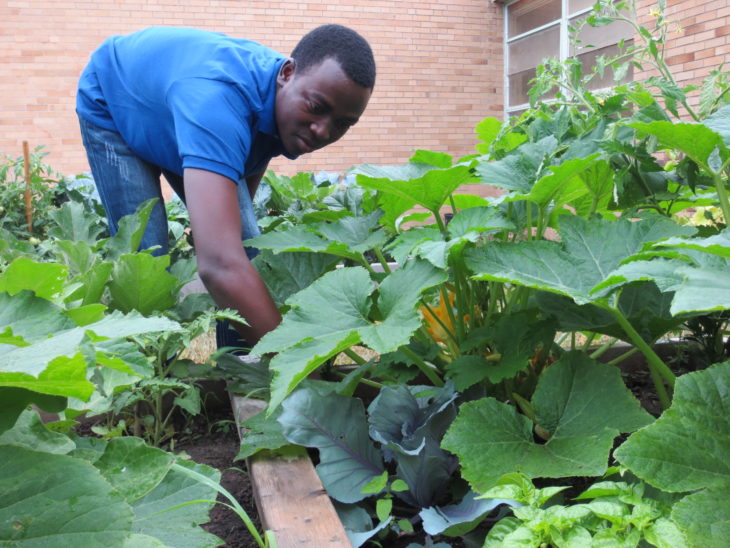 Dave Gorman is an instructor at Career Collegiate Institute in North Buffalo.  He works with youth who are out of school, ages 17-21, and who are looking for an alternative to traditional educational settings.
"To support their students' academic success, CCI instructional staff frequently work alongside them developing skills for dealing with everyday life issues.  This past spring, Gorman was asked by school administrators to develop a hands-on curriculum that would teach students how to plant and sustain a community garden on school grounds."
"I was delighted when asked to take on this project at our school. I believe that gardening is one of the most effective, rewarding, and useful forms of 'therapy' for anyone," said Gorman who has worked for many years with people who have been disenfranchised from the opportunities and supports in society that many others take for granted.
To read more about this story, visit: "BuffaloRising.com"