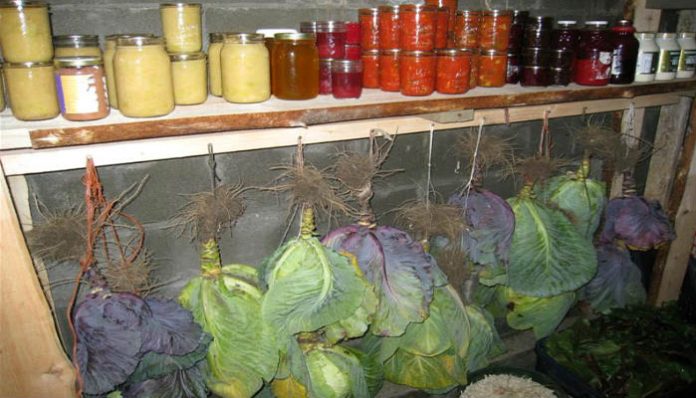 During the summer months, we usually have no problem with storing our fresh fruits and vegetables from the garden. There does come a time however when the abundance of produce seems like too much to keep up with and we struggle to either give extras away, or try cramming it all into the refrigerator.
There are several downfalls of using the refrigerator as your main source of food preservation. Food stored in this type of environment for several weeks won't keep it's nutritional value. Over time the nutrients will decrease. Another downside to using the refrigerator? Power outages. All of that food possibly gone to waste.
"The whole issue becomes even more painful if we have invested funds, effort and love to grow and harvest our own crops. In winter, one method of preserving crops is by drying, canning and pickling. The question is how we can keep our supply of fresh crops for a longer period of time. Even though our ancestors did not have the advantage of using modern technology, they had the solution to this problem."
Read: How to Store Vegetables for Months Without a Refrigerator.