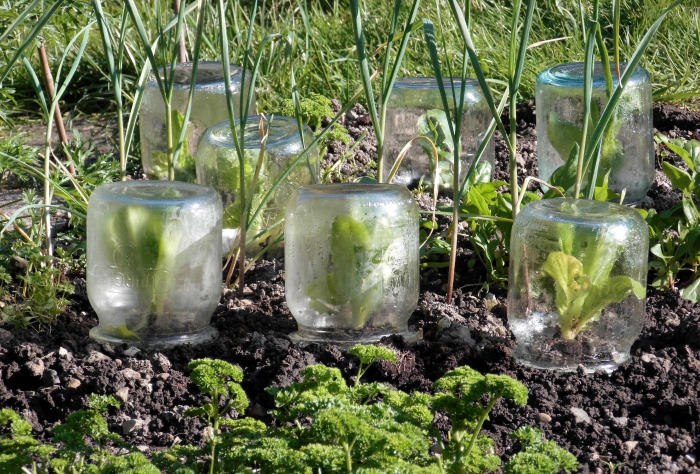 The original source of this post can be found at SeedsNow.com
What is a garden cloche? It's basically a fancy term for a glass bell or dome that you place over young seedlings or plants to protect them from cold weather, hail or in some situations…snow.
Simply place a mason jar over your sensitive seedlings or plants that you want to over-winterize.   You can even place them over plants in the garden if you want to get an early start in spring. Use them when you suspect that the elements might damage your young seedlings, if they had no protection.
Watch the weather and keep them on your plants if freezing temperatures are in the forecast.  Remove the cloches if the temperatures will rise in the morning or afternoon. You don't want your plants to get too hot in the morning or mid-day sun.
Don't have any mason jars? Milk jugs work great, too!
Learn more Season Extension Techniques from SeedsNow.com