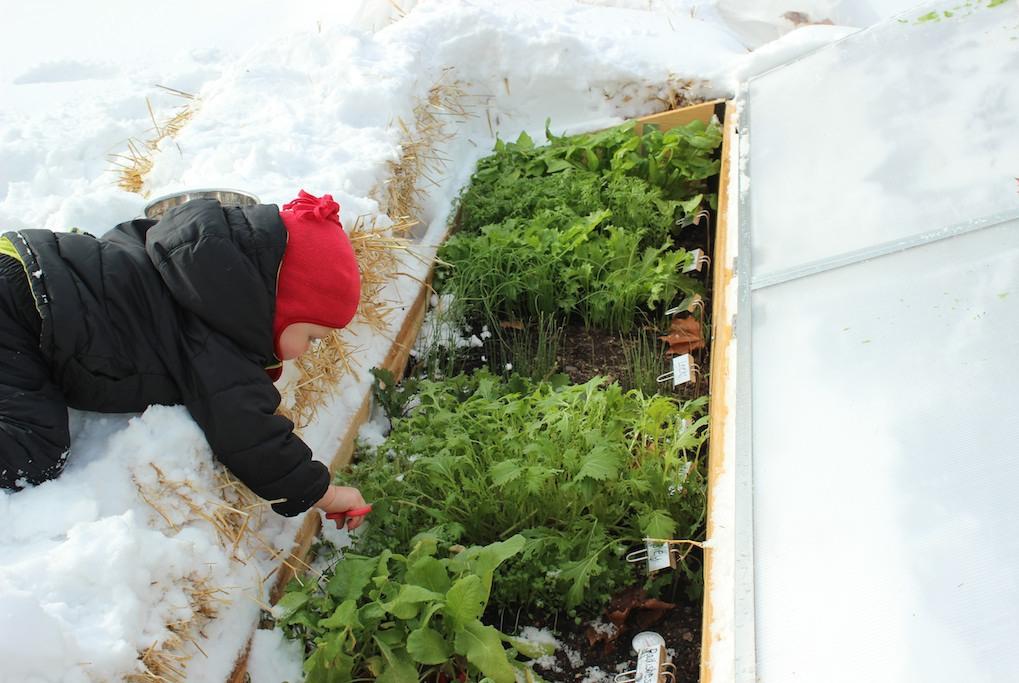 Season-extending structures are helping some Minnesota gardeners defy winter.
Even in late November, Dawn Pape's newest garden was a welcome sight for winter-weary eyes.
In her Shoreview yard, under a blanket of snow, is a polycarbonate-topped, 2- by 8-foot box — or "cold frame." Brush aside the show, lift the lid, and inside was an improbable vision: healthy spinach, kale, salad greens and other veggies growing in the frigid ground.
"It's so uplifting to see green when it's kind of bleak outside," said Pape, a master gardener and garden-book author, who was still harvesting around Thanksgiving — and hoping for at least a few more weeks of homegrown produce. "If I can make it to Christmas, I'll be pretty happy," she said.
Cold-weather gardening is not for everyone, but a hardy few are giving it a try.
Some are market gardeners who erect plastic-covered shelters (often called hoop houses or high tunnels) so that they can produce food earlier in the spring and later in the fall. Urban agriculture consultants Cherry Flowers and Tim Page of Page & Flowers (www.pageandflowers.com) grow vegetables in high tunnels at their home in St. Paul and at an apartment in Minneapolis that serves as their office. They sell their produce at the Mill City Farmers Market.
"In the spring, you can get a jump on greens, even in March, and have them ready for the May farmers market," Flowers said.
Pape is growing on a very small scale, just for her family's table.
"I've read about it [cold-frame gardening] for several years and decided to try it," she said. She found a kit online (at www.gardeners.com) that was the same size as one of her existing garden beds, ordered it and installed it in the fall, surrounding it with straw bales for extra insulation.
Cold-frame gardening has its limitations in Minnesota, she's discovered. "The harvest's not as plentiful" as during the regular growing season. Plant growth is minimal. "You're not really gardening, just sort of picking. It's basically a refrigerator."
But Pape enjoys the challenge of pushing the growing season to its outer limits. "It's thumbing your nose at Old Man Winter," she said.
Read the full article here: http://m.startribune.com/lifestyle/homegarden/285986551.html