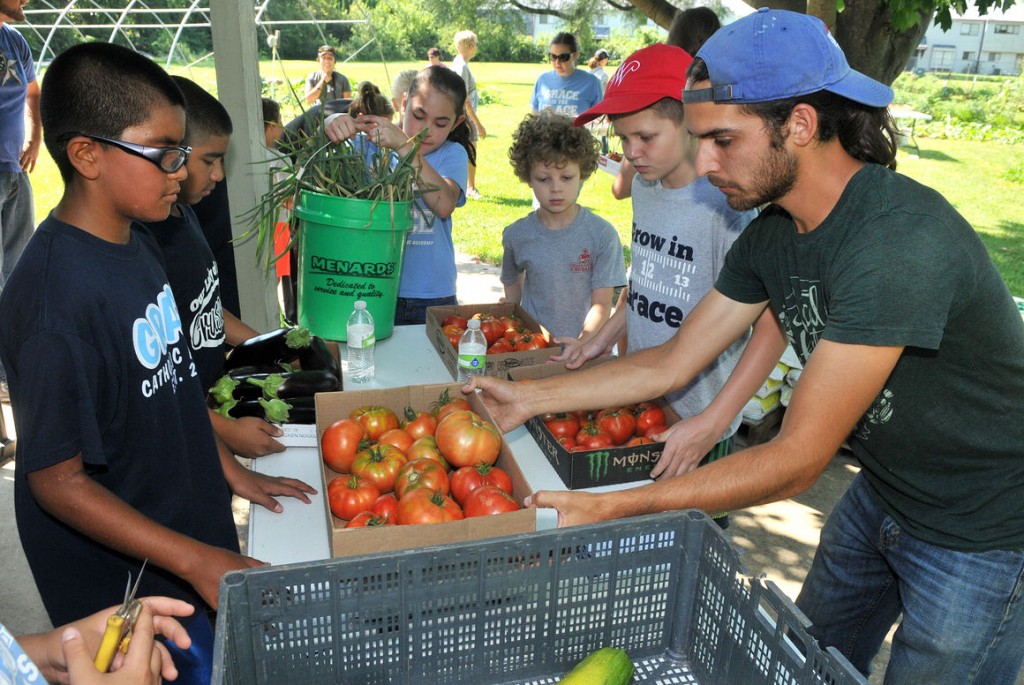 The all-natural, organic, non-GMO plant based diet — often the butt of a joke among Midwestern tables spread with comfort foods — has taken magazine covers and chic cafes by storm.
Chad and Nieko Summers are hoping to change that negative mentality locally and help return people's food choices to their roots, all starting with school children.
In 2013, the father-son team started Healthy Harvest Urban Farms at 3900 Archer Drive, East Moline. They recently paired up with Our Lady of Grace Catholic Academy in East Moline to pilot "Sprouting Minds," a food and farming educational program.
In early May, fifth- and sixth-grade students started gardens at Healthy Harvest Urban Farms. They held their first harvest July 25, with students picking and donating 130 pounds of food for St. Mary's food pantry.
Read the FULL article at: "QCOnline.com"