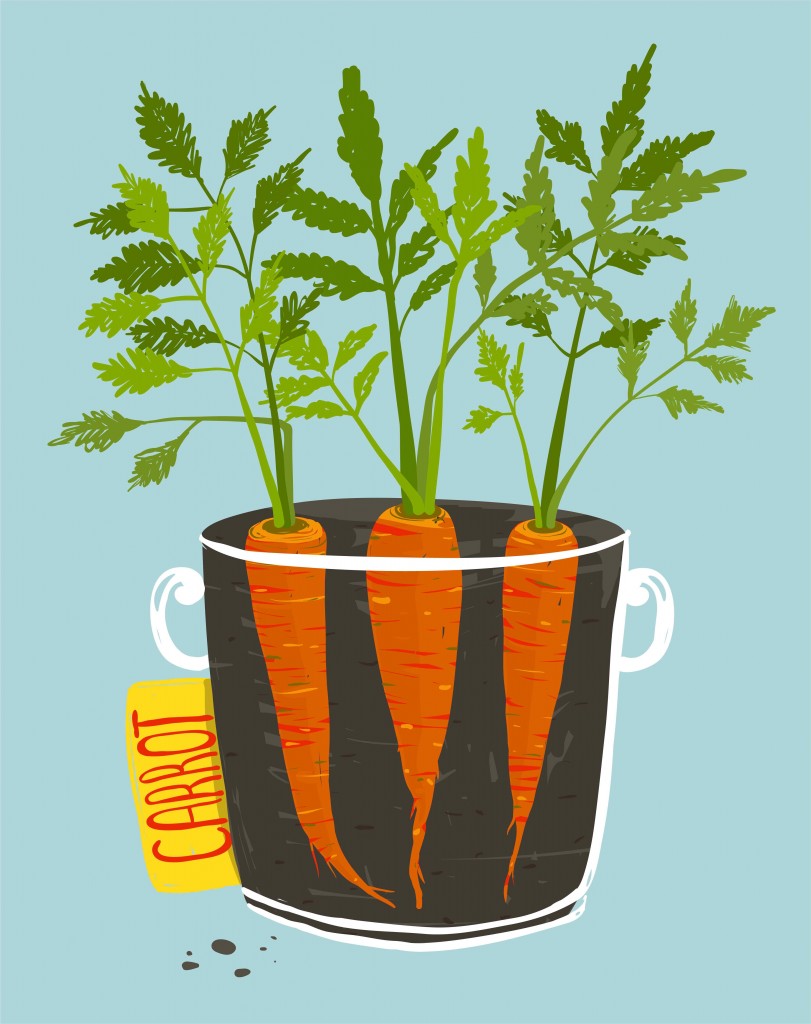 Fall and winter gardens are possible, even when growing in containers. Stick with these cool-weather crops and planting suggestions for success. Get planting!
First, we're going to break it down by container size.  If you go to a local garden center you're going to come across the same thing.
1-gallon, 2-gallon, 3-gallon, and 5-gallon containers are all great for growing food.  You'd be surprised.
Here's what you can grow in them:
If you're using a 1-GALLON CONTAINER:
Beets (you can fit about 2- 3 beets in this size container)
Carrots (3-4)
Celery (1)
Collards (1)
Kohlrabi (1)
Leeks (1)
Lettuce (1-2)
Mustard Greens (2)
Bunching Onion (2-3)
Radish (3-4)
Spinach (2)
Swiss Chard (1)
Turnips (2)
If you're using a 2-GALLON CONTAINER:
You can plant all the same things as you could using a 1-GALLON CONTAINER with the addition of these larger varieties:
Broccoli (1)
Cabbage (1)
Kale (1)
If you're using a 3-GALLON CONTAINER:
Try even planting these large varieties:
Brussels Sprouts (1)
Cauliflower (1)
Note: These varieties listed above are for Fall and Winter gardening.  So keep in mind that all these varieties tolerate the cold weather pretty well.  You don't want to be planting pepper and tomatoes at this time of the year.  Trust me.  Been there.  Done that.
MORE INFO: Check out Sources for Buying Non-GMO Seeds.  Ordering seeds online is easy to do and you get a  wider selection of things to choose from. Find out more here and see how you can Start Container Gardening and How to Use Self-Watering Containers
No excuses.  You need to be growing at least one thing this season!