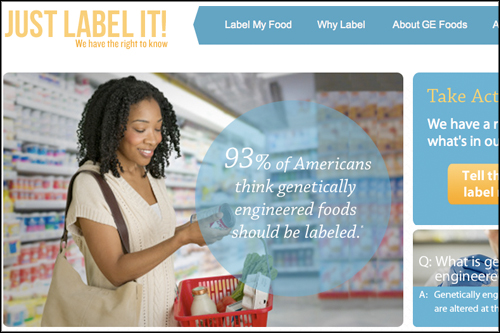 GMOs (genetically modified foods) are something that I frequently discuss on this site and Facebook.
When I saw the Just Label It campaign, I thought it fitting to share here.
The goal of the campaign is to get GMO foods labeled by getting enough signatures and flooding the FDA with them. I'm not one for signing petitions and all that, but thought the cause was worth sharing. Whatever it takes to work.
There are some pretty big names behind the group including the Environmental Working Group, The Organic Trade Association and Robyn O'Brien.
What are your thoughts on the Just Label It campaign and its efforts to get GMO foods labled?